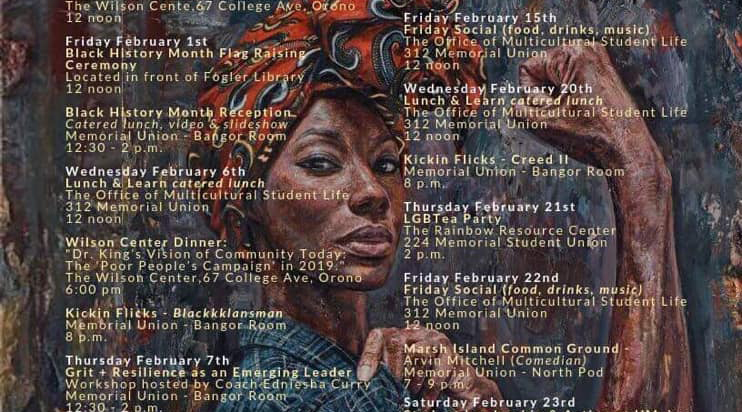 University of Maine Racial Justice Collection Now Available
The University of Maine Racial Justice Collection is a curated collection of items compiled as part of an internship project to create an archive of primary sources by, from, and about the Black community and racial justice issues at the University of Maine and in the greater Bangor region. The Collection was created in response to the increased social awareness of racial justice issues in the United States following the murder of George Floyd in the spring and summer of 2020.
The resources include theses, extracts from The Maine Campus student newspaper, newsletters, interviews, articles, posters, webpages, correspondence, and reports from University of Maine administrators, departments, student groups, and individual faculty, staff, students, and alumni. The material includes born digital items captured from the web and scans of analog items from records held in the University of Maine Archive.
The content started to be compiled by student intern Madison Riley in August 2020.  For more information, contact Special Collections at 207.581.1686 or um.library.spc@maine.edu.
Banner image: Black History Month 2019 poster created by the University of Maine Office of Multicultural Student Life and University of Maine Black Student Union