ERM: Activating eRef Book for Summon at Title Level
Purpose: To activate electronic reference books in Serials Solutions so they are discoverable in Summon (One Search) without a subsequent MARC record downloaded into URSUS when the title is available in a database that is already turned on normally.  See the following for Activating eRef Book for Summon at Database Level.
1. Starting at the home screen, do a title search for the book you would like to turn on. The first drop down arrow should say "All titles" and the title should be in the search box.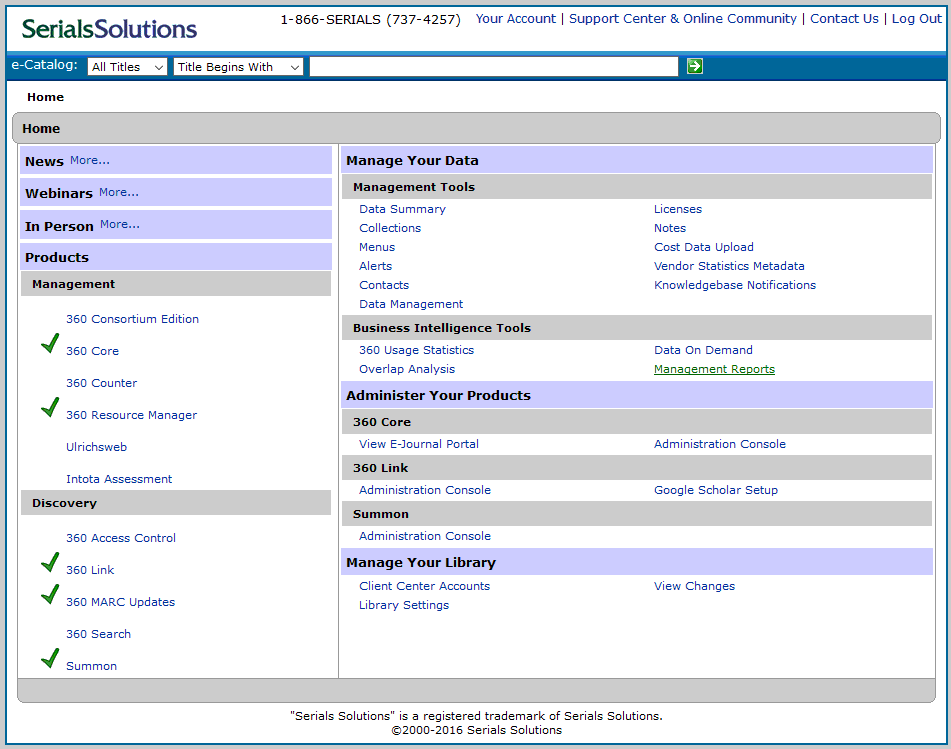 2. Hit the green arrow to search. If the title is in SerSol's collection it will appear. Click on the title to show the holdings.

3. Now that all of SerSol's holdings are shown, find the relevant provider and database. Click on the "No Dates" link in the Date(s) column to get to the title level.  In this example we are choosing the "No dates listing" for "eBooks on EBSCOhost" because we our electronic reference book is provided by EBSCOhost.
4. Now that you are at the title level, find and click edit in the upper right hand corner.
5. Find "Status" and change the drop down menu from "not Tracked" to "Subscribed" and hit save in the right hand corner.
6. Now that you have "Subscribed" to the title, there are more details listed for the title that you can change. Go back to the right hand corner and choose "Edit" once again.
7. Uncheck the "360 MARC Updates" and "MARC-Group" options listed under "Display In".
8. Be sure to save the changes you made by hitting save in the upper right corner.
9. Add the newly activated titles to the spreadsheet on S:/Cataloging/Summon/EbooksforSummon_proactive
Contact: um.library.technical.services@maine.edu
Return to Technical Services Table of Contents.