ERM: Closing Checkin Cards for Online-only Journals
Purpose: To identify and close checkin cards for periodicals that have changed format from print to online only.
Create review file: Search for active checkin cards that have ONLINE in a checkin box as in screen shot below.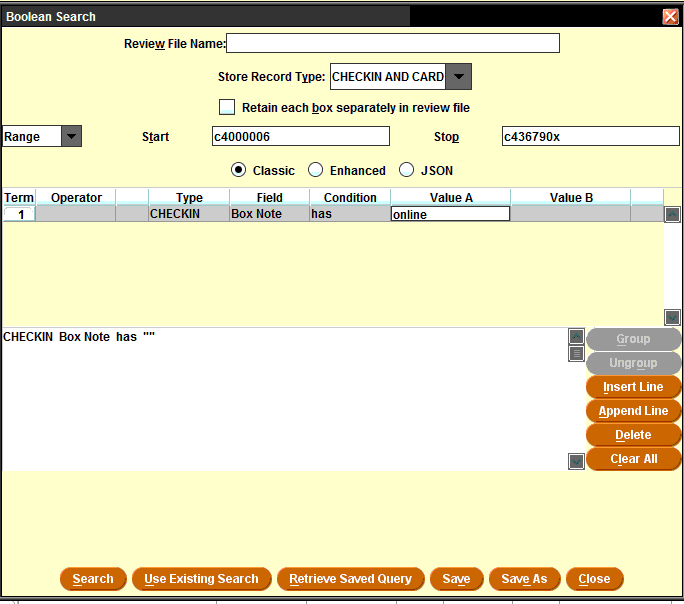 Sort as shown below by checkin update date. Oldest updates generally appear in the beginning of the list. This will put the records updated more recently at the end of the file.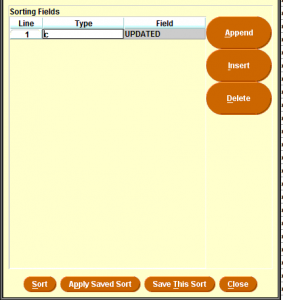 Working with the Review File
Open the review file in Sierra "Serials Checkin "
What to look for:

Last checked in (eg. 2015 or earlier)
Check physical holdings (eg. c406205x Choice Reviews on Cards)
Confirm physical holdings in given location (eg, obper)
If bib record indicates "electronic resource" a separate record should be created for the print.
microforms – confirm holdings as well
Issues needing binding

for complete volumes note title to pursue.  Upon return from bindery continue below
Partial volumes – policy is to toss if intended for bound periodical stacks

Update holdings on the checkin RECORD (eg. 1995-2000)

Closing out the holdings statement or add statement building on holdings as represented in checkin card.  (Confirm physically as last resort).

Delete checkin CARD: Under Tools –> Card menu –> Delete Card OR Right click box –> Card menu –> Delete card
Special Cases
1. Limited retention:  1) Remove checkin card 2) order record should have status z for canceled.  3) Suppress bib record (initials = "n") if no other library has holdings
2. Holdings in print AND microform: Create 2 holdings records, one with oper location and one with omic location with respective holdings.  Remove any redundant labels found in the checkin record.  Check the public display for clarity.   View –> Public Display
3. Standing orders catalogued separately – use same procedure
Contact: um.library.technical.services@maine.edu
Return to Technical Services Table of Contents.