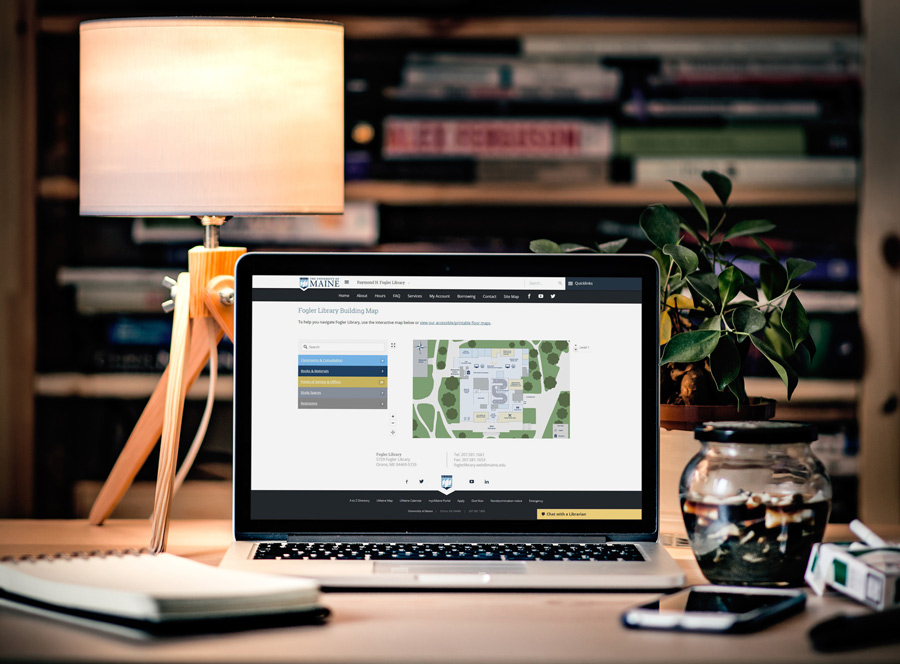 New Interactive Building Map Now Available
Fogler Library has launched an interactive online map to help you navigate the library and learn more about the spaces, departments, and services available to you. The interactive map is also mobile-responsive to help you navigate the building while using a smartphone or tablet.
The accessible/printable floor maps are still available on our website. Building maps are also available throughout the library.