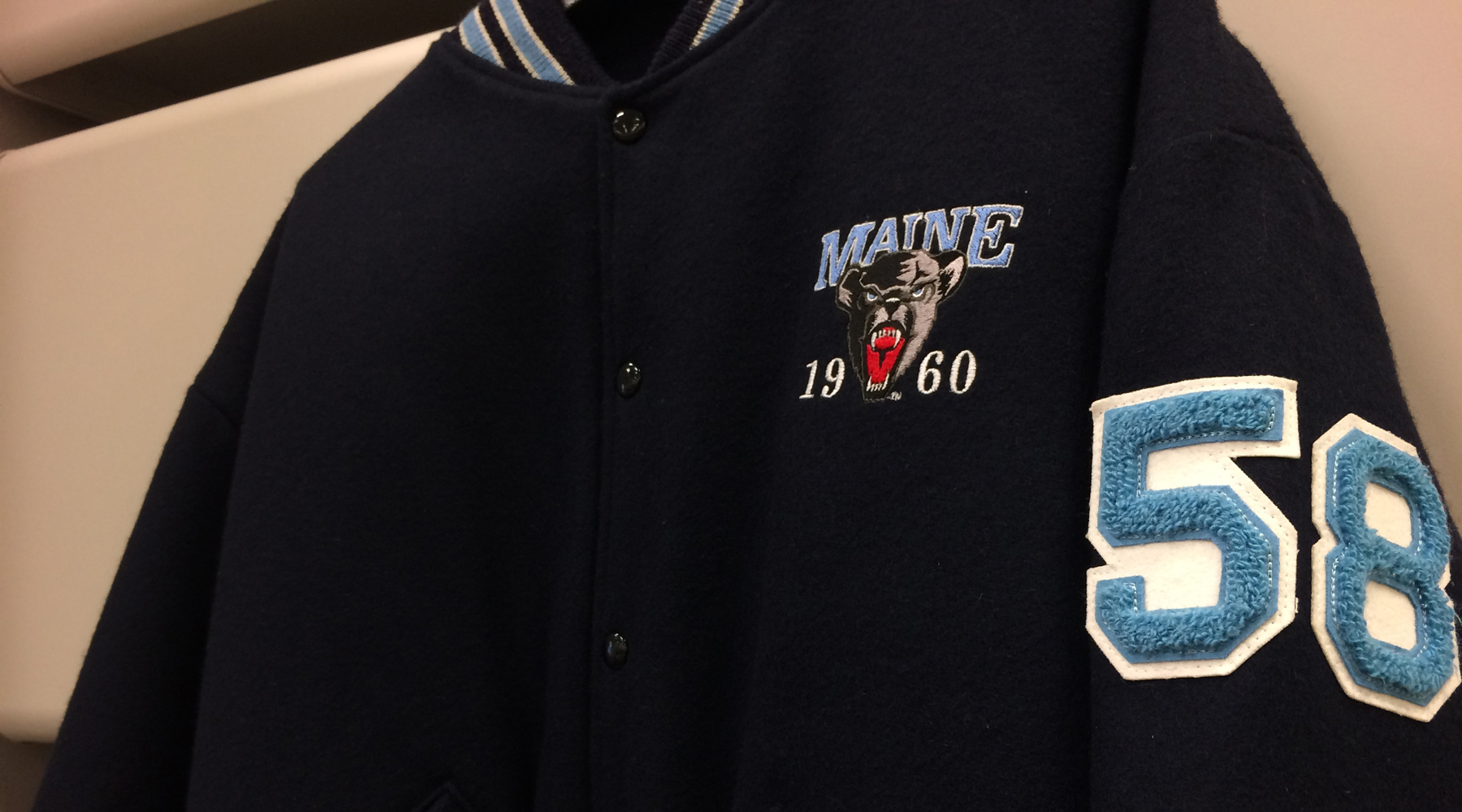 UMaine Sports Jacket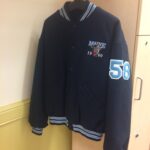 Matthew's current favorite is this replica 1960 UMaine sports jacket donated by the University of Maine Alumni Association. This thick wool jacket is both retro cool and would do a good job of keeping out the cold of a Maine winter.
While collecting for the University Archive is focused primarily on written or printed records, the documents are sometimes accompanied by related artifacts. We have memorabilia related to the university's history in several collections, including our Museum and Class Memorabilia collections.
For more information about the University Archive, using the collection, and contributing materials, see the University Archive Research Guide.
This favorite contributed by:
Matthew Revitt, University Archivist & Maine Shared Collections Librarian