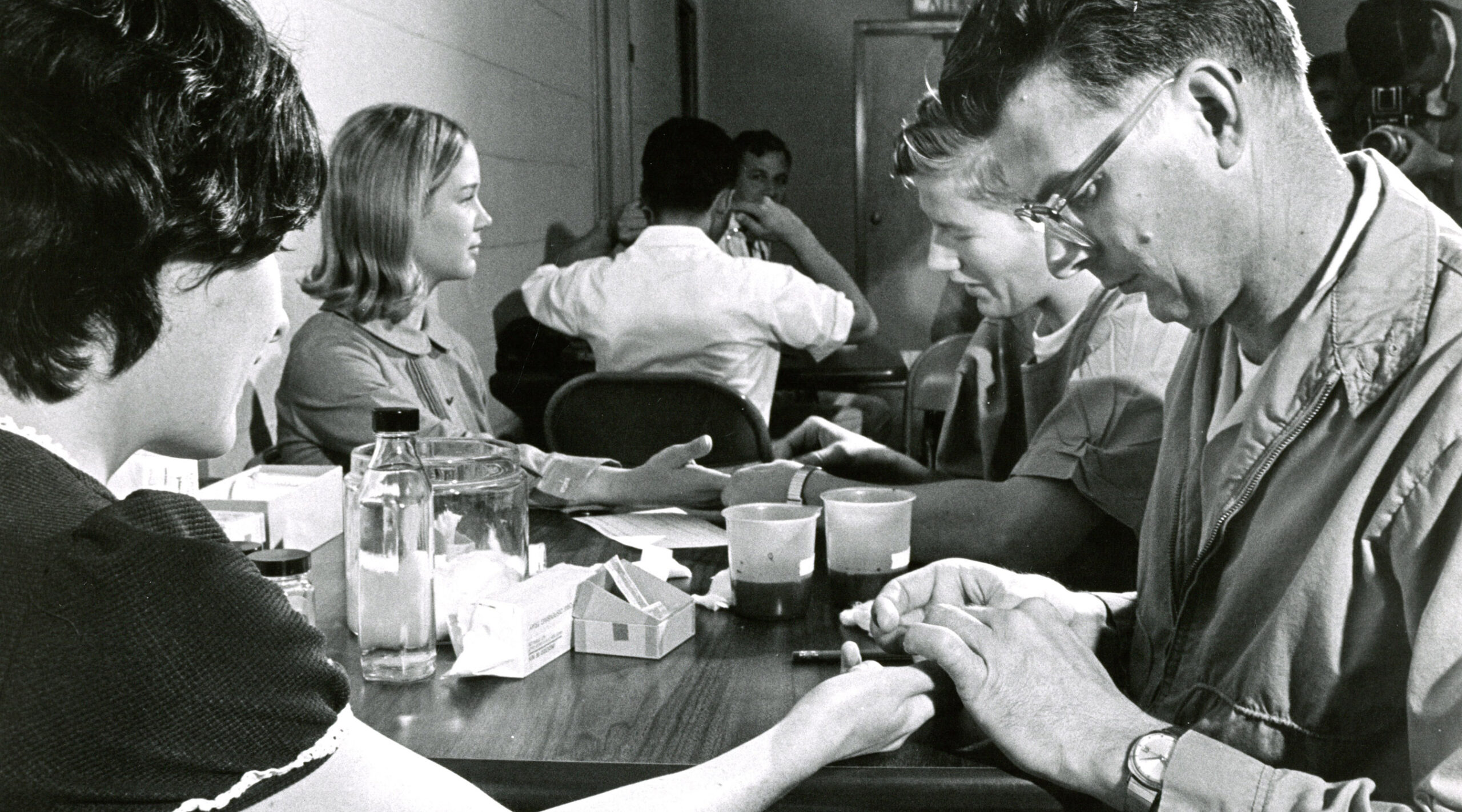 1970 Blood Drive Audio
Based on the number of inquiries we receive, one of the most memorable campus events of 1970 was a blood drive organized by students as a Vietnam era demonstration. Students saw this as a way to protest the war while making a positive contribution at the same time.
A recent donor has shared with our department an audio recording of a piece by George E. Wildey, Information Specialist at the University of Maine, where Wildey interviews both the event organizer, student Debi Young, and Lieutenant Colonel Herman Little, hospital administrator from Loring Air Force Base in Limestone, Maine.
The audio recording is now available in DigitalCommons@UMaine. For more information, contact the University Archive at 207.581.2665 or um.library.maine.edu.