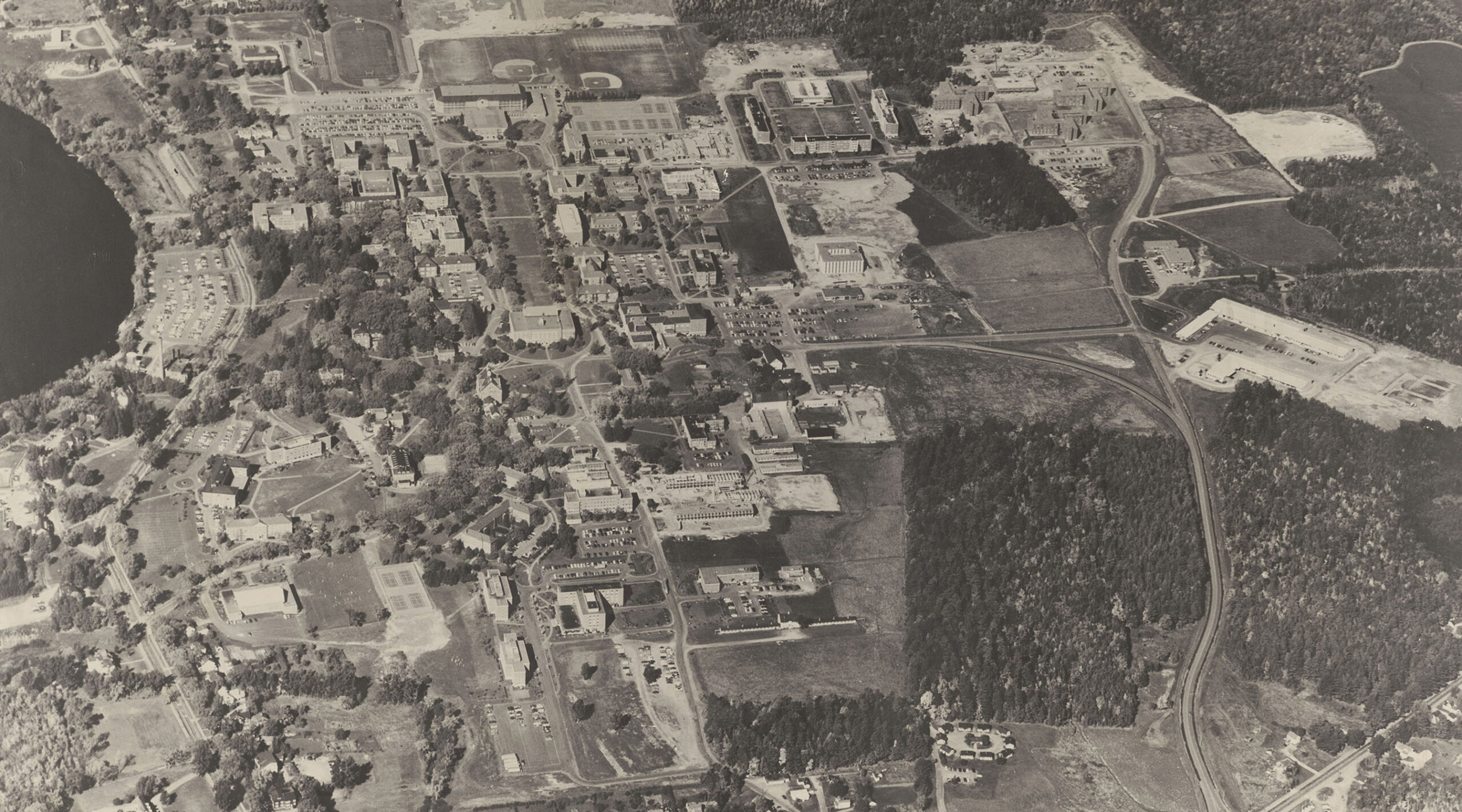 Large Aerial Views of Campus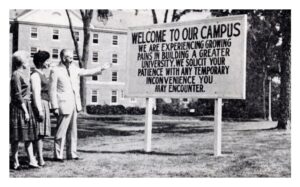 Special Collections at the University of Southern Maine recently transferred to our department two oversized aerial views of the Orono campus that were taken in the 1960s. These photos have become a favorite of several visitors, including students, staff, and community members, as well as our interim Department Head, Greg Curtis.
Particularly at their size, with the larger image at more than 4' x 5', it's easy to see the tremendous amount of construction that took place in that era.  York Dining is under construction in the first photo, helping to identify the date as 1962.
In the later photograph, we see the additions of the East Commons Dining Hall (later known as Stewart Commons, the Wyeth Center and IMRC), Androscoggin Hall, and the entire Hilltop Complex, completed in 1968.
University President Lloyd Hartman Elliott had been known for his commitment to expanding student capacity on campus. As noted on the Office of the President web pages on Past UMaine Presidents, six new classroom buildings, six dormitories, two dining halls and the Hauck Auditorium were completed during his presidency.
The University of Maine Catalog for 1968 includes a map with the Orono campus on one side and the University of Maine in Portland on the other, emphasizing the close relationship between the two campuses at the time. We are grateful to our colleagues at USM for offering these images to us. They will be mounted on the wall and on display for those who would like to see them in the Special Collections Department, Fogler Library, 3rd floor.
For more information, call Special Collections at 207.581.1686 or email um.library.spc@maine.edu.