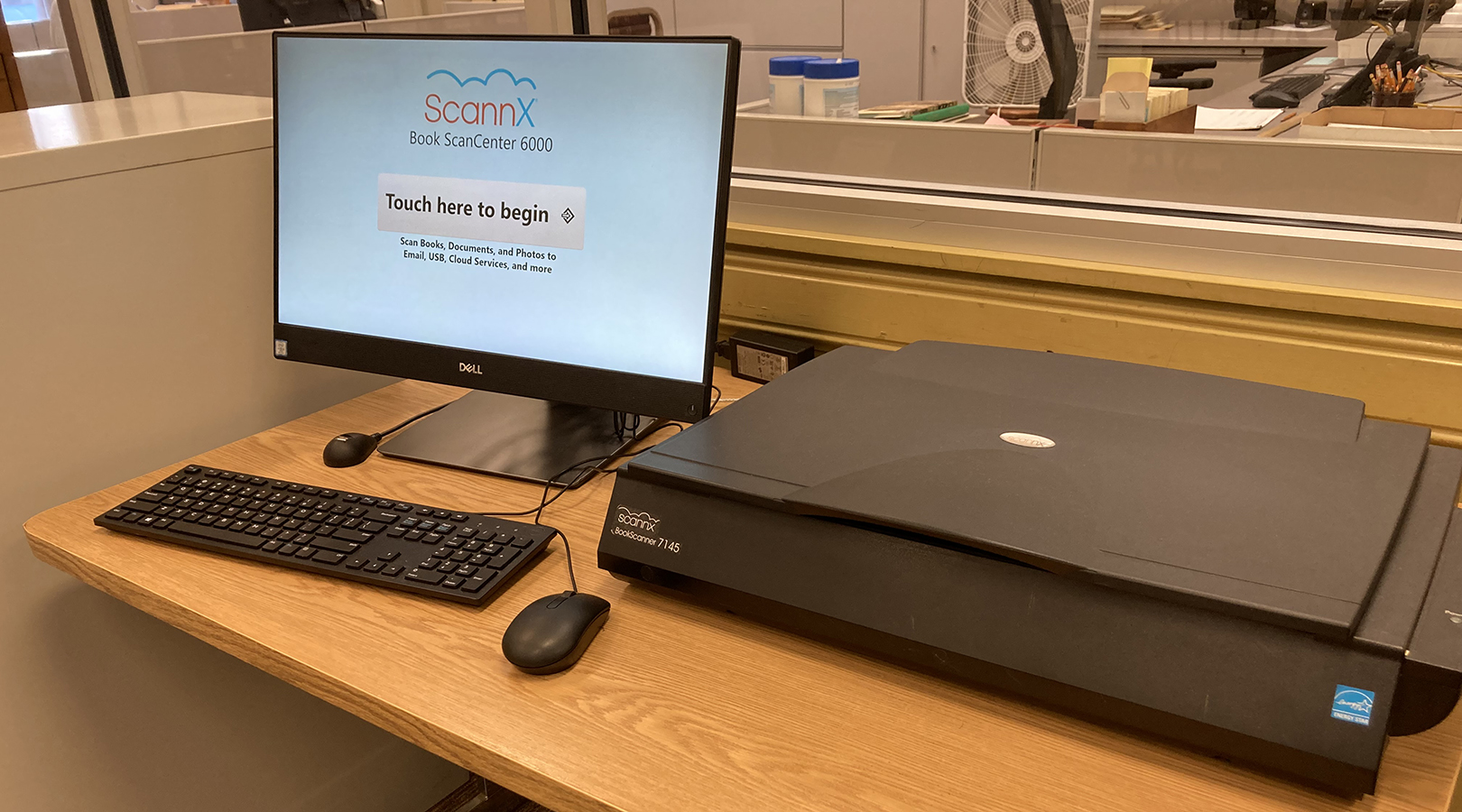 New Self-Scanning Station Available
Special Collections now has a station where patrons can scan photographs, pages from books, and documents and save them to email, USB, or cloud storage.  Settings offer the option to scan in color, grayscale, or black and white, and save as searchable PDF files or jpeg files.  This ScannX book scanner automatically crops images, easily allows for rotating along the way, and has an oversized 12″ x 17″ scanning area.  Best of all, it's free!  Visit Special Collections for a demonstration.
For more information, contact Fogler Library Special Collections at 1-207-581-1686 or um.library.spc@maine.edu.