RAYMOND H. FOGLER LIBRARY is the largest library in Maine and the heart of the University of Maine community. Its roots date to the establishment of Maine's flagship university more than 150 years ago and its leadership is reflected statewide. As a research library, Fogler's acquisitions inform and empower UMaine students, faculty, and scholars worldwide. Through innovative access to emerging science, popular titles, and its renowned Special Collections, Fogler Library arms today's students with fact-based knowledge and historical perspectives. Fogler Library connects the UMaine community and the people of Maine to information and endless possibilities for discovery.
---
Giving Opportunities
Build Fogler's Acquisitions Capacity
Provide the Lifeblood for a Healthy Library
Acquiring the latest resources keeps a library relevant and ensures that the UMaine community has access to research and information.
Provide Support for Digital Subscriptions
Keep Windows to the Digital World Open
The library is the access point for thousands of research databases and digital resources. Each requires a subscription fee that could be prohibitive to individuals. Your support will keep these windows to the world wide open.
Upgrade Fogler's Main Building
Secure the Heart of Campus for the Future
For countless members of the UMaine community, past and present, Fogler Library is — and has long been — "the third place" in their lives, behind the places they call home and work. Fogler is a quiet venue for research, study, reading, and gathering. Support the needs of this 1940s-era facility by helping provide for its ongoing maintenance and upgrade needs, securing this landmark for decades to come.
Digitize Unique Collections
Preserve the Past
Digitalizing our Special Collections content is an important way to preserve these incredible, and often historically significant, resources and make them accessible to a wider audience.
Named Endowed Funds
The Gifts That Keep Giving
By creating an endowed fund for your area of interest, you can ensure that the library will have support, in perpetuity, to bring critical information to the hearts and minds of students, faculty, staff and community members.

The Fogler is a treasure, and we hope it will continue to be as important to future generations of students as it was to us. It needs to grow, and for this to happen it needs the support of the University and the citizens of Maine. Stephen '70, '87 Hon. L.H.D. & Tabitha King '71, '87 Hon. L.H.D.
---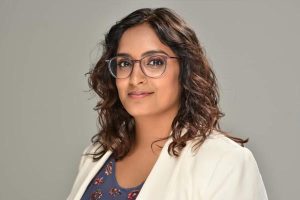 Hannah is a Philanthropy Officer with the University of Maine Foundation; she received her bachelor's degree in Public Management at the University of Maine in Orono in 2012. As a Philanthropy officer she focuses primarily on the Honors College, Fogler and Merrill Libraries. She is a graduate of Old Town High School and spent many years on the Orono campus before officially becoming a Black Bear in 2005.  She worked for many years with the Bangor Public Library, and has just joined us from Eastern Maine Community College.  
She and her husband Joe are a Bear Pair who live in Bangor with their son and two cats.  Hannah has been an active member of the Bangor community for many years, serving on several different boards. She is also a graduate of the Bangor Regional Leadership Institute Program; class of 2020.
Hannah Young (née Brissette) '12, 
Philanthropy Officer
University of Maine Foundation