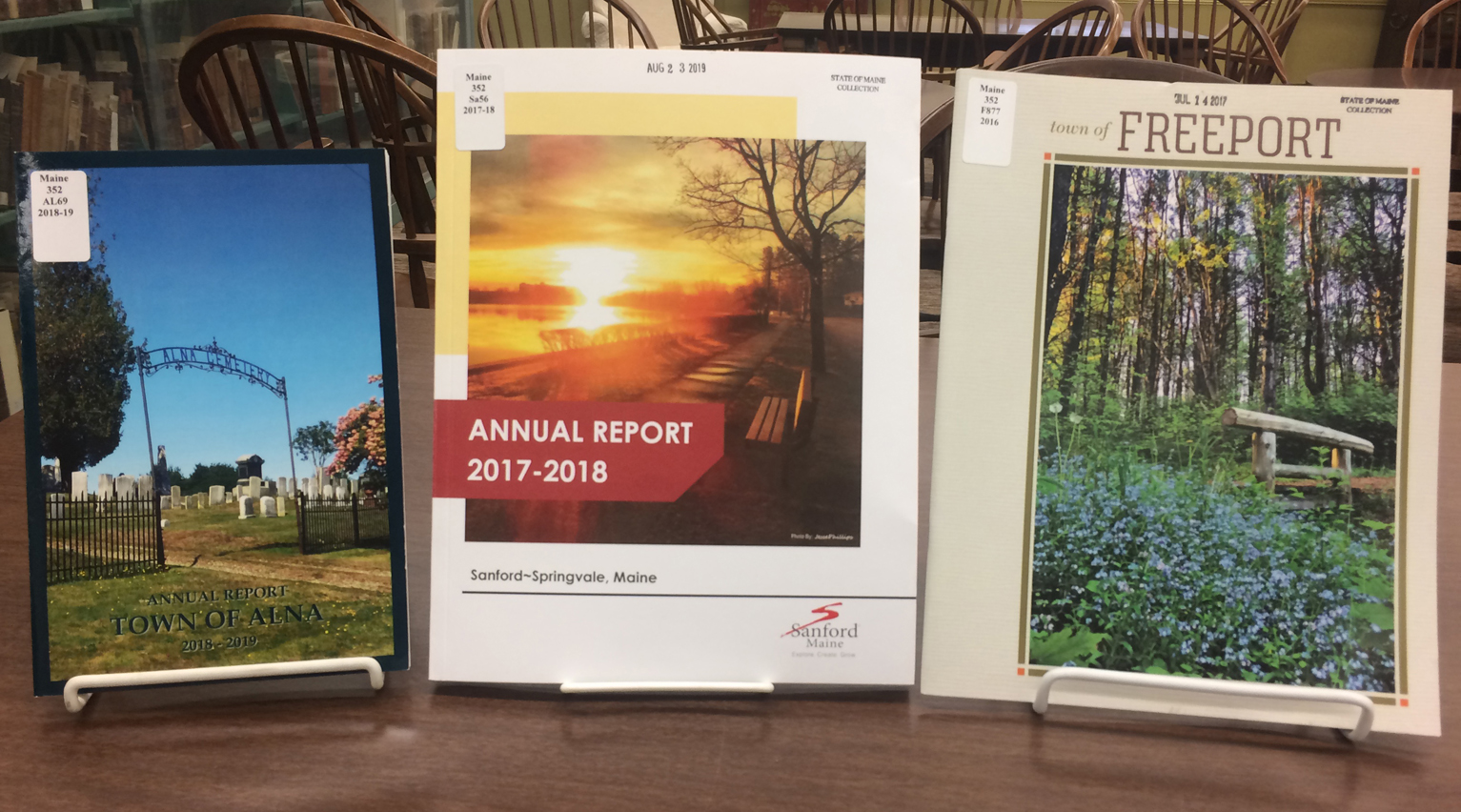 Maine Town Reports
Elaine wishes more people knew about our town report collection. For many towns, we hold reports from the early 1800s to present, making this a great resource for exploring the history of any town in Maine.  Library staff members here and at the Maine State Library have been writing to towns to request their annual report since the 1930s.
Many of the town reports are available digitally through Fogler Library's Maine Town Documents collection in DigitalCommons@UMaine.
To see what we have available in the department, search the URSUS Catalog by title, using a phrase entered as: [Town] town report.  This should retrieve a record that will let you know which years are available on our shelves.
This favorite contributed by:
Elaine Smith, Library Specialist