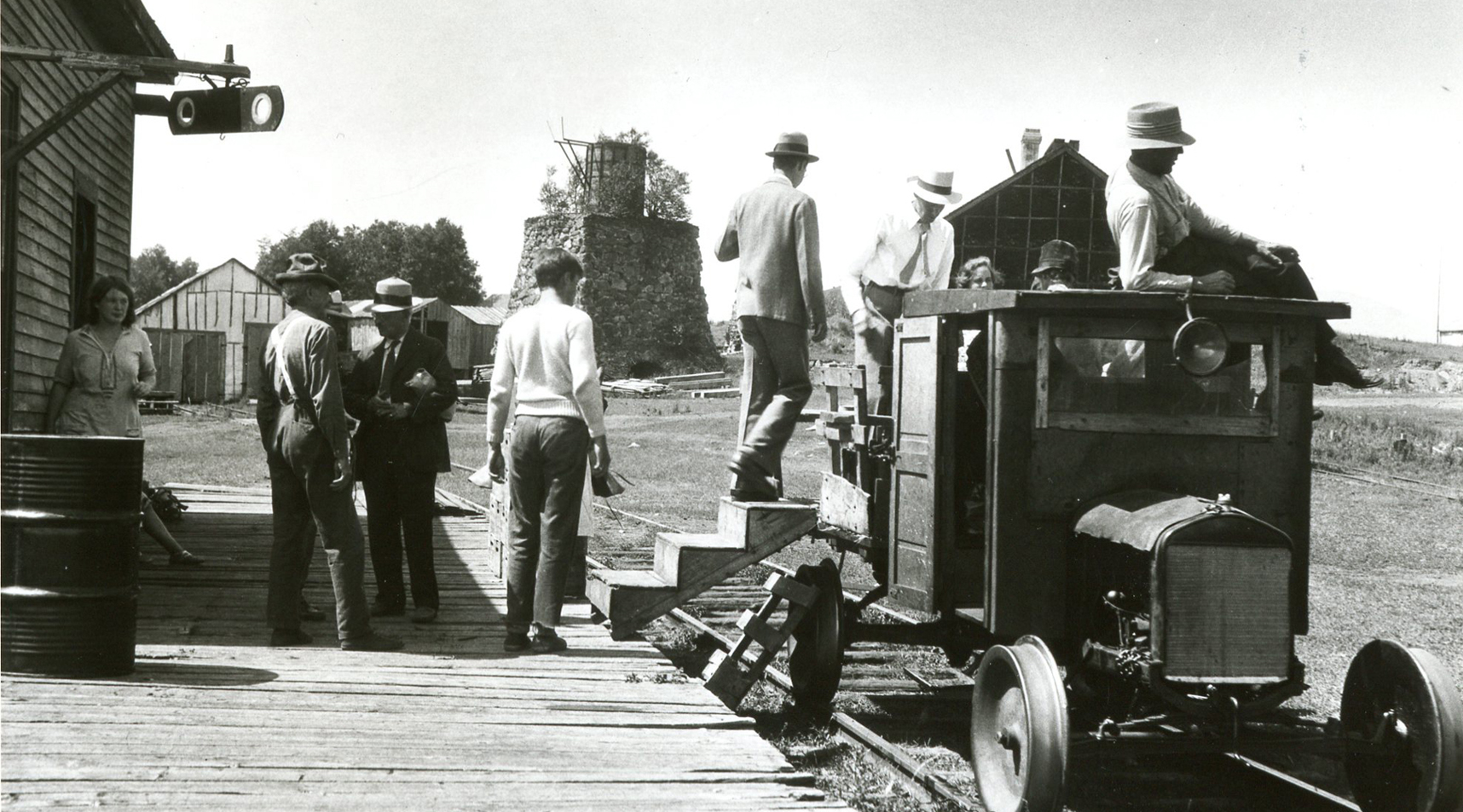 Passengers boarding the Katahdin Ironworks Jitney, ca. 1929
Although the Iron Works had ceased production many years before, lumber crews and tourists still required transportation to the area. This ingenious one-of-a-kind solution was a Ford automobile fitted with rail wheels and a special cab. This is a great example of Maine ingenuity.
This photograph is available for download in DigitalCommons@UMaine and is part of SpC MS 1533, the David G. Smith papers. The finding aid for the entire collection is available in DigitalCommons and ArchivesSpace.
This favorite contributed by:
Paul Smitherman, Special Collections Library Specialist