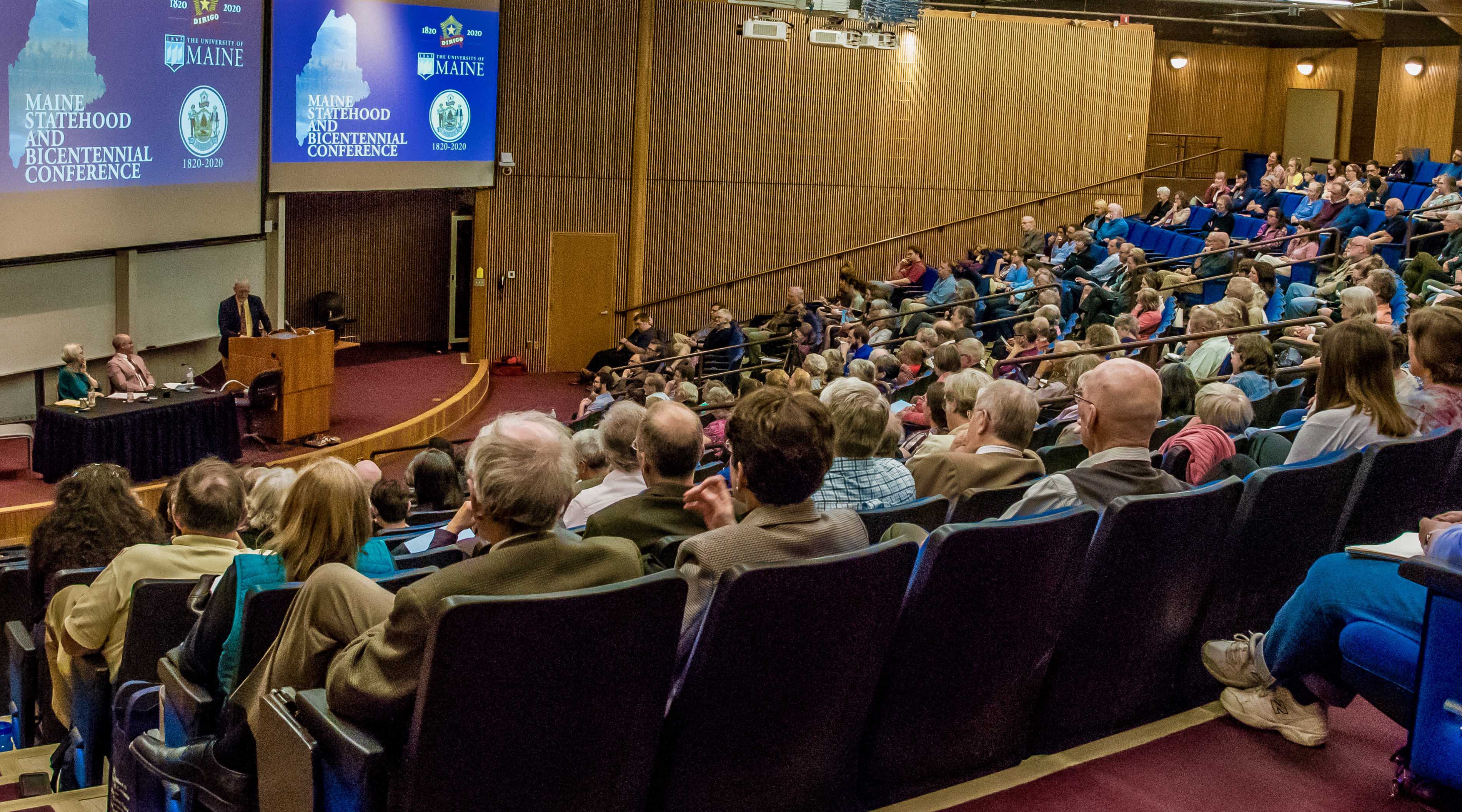 Maine Statehood Conference Videos Online
All of the sessions from last summer's Maine Statehood and Bicentennial Conference were captured on video and are available for viewing at https://digitalcommons.library.umaine.edu/me200/program/.
Whether you weren't able to make it to Orono last summer, or would like to see them again, this is a great opportunity to access scholarly, in-depth content on Maine's statehood.
For more information, contact Special Collections at 207.581.1686 or um.library.spc@maine.edu.