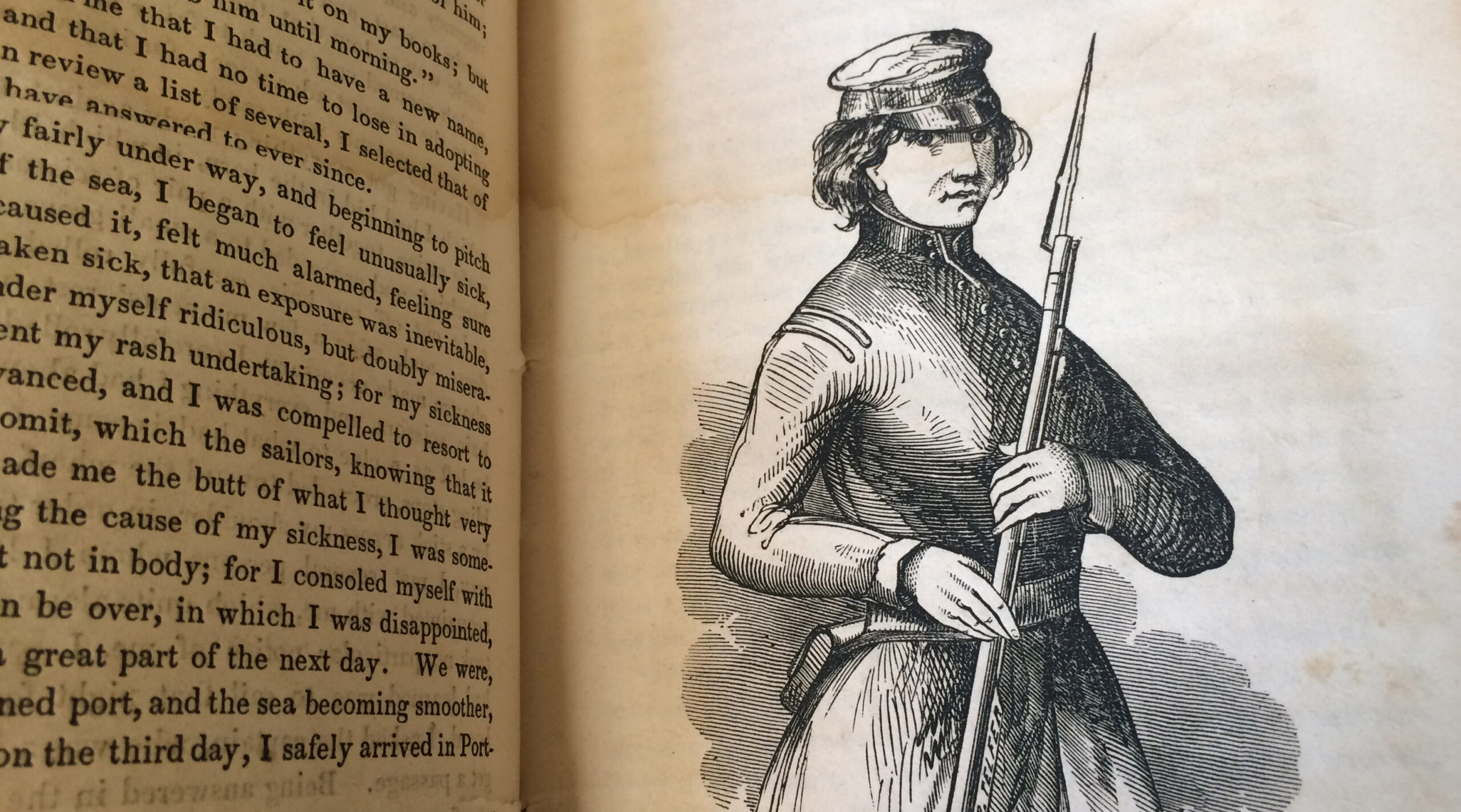 Eliza Allen's Story
Desiree's new favorite is the story of Eliza Allen of Eastport, Maine, who published a memoir in 1851 of many adventures, including disguising herself as a man to serve during the Mexican-American War.
An original copy of the publication, The Female volunteer, or, The life, and wonderful adventures of Miss Eliza Allen, a young lady of Eastport, Maine, is available for viewing in Special Collections.
The text is also available online through the Wright American Fiction project at Indiana University.
Images from the publication have been added to our collection of Maine History Photographs, including the cover illustration of Eliza Allen and Eliza Allen Dressed as a Solider.
For more information, contact Special Collections at 207.581.1686 or um.library.spc@maine.edu.
This favorite contributed  by Desiree Butterfield-Nagy, Reference Archivist