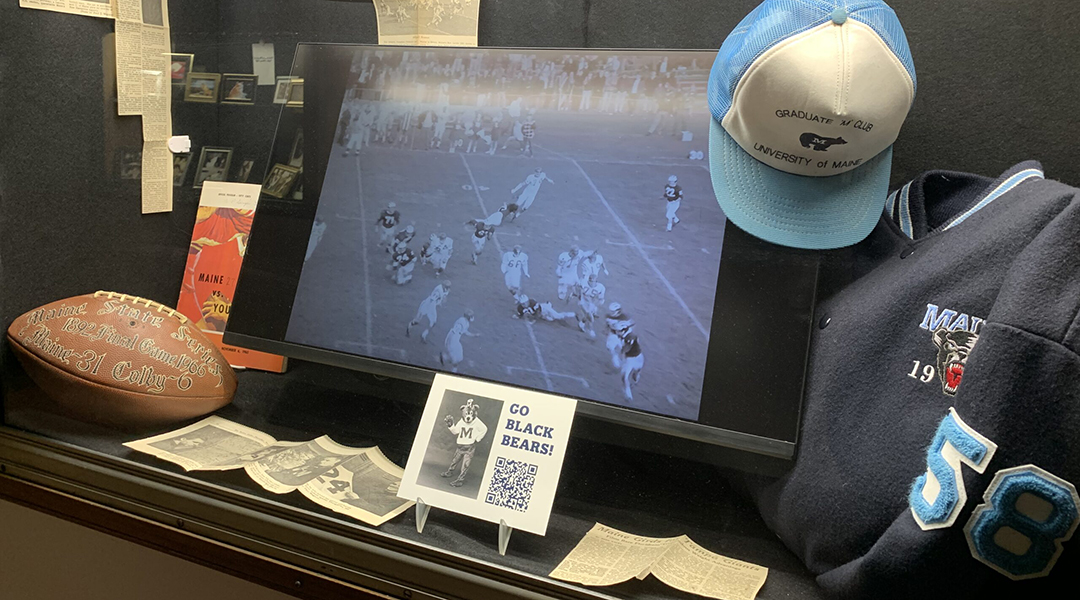 Homecoming Exhibits Feature University Archive Materials
In celebration of Homecoming Weekend, Fogler Library has three new exhibits showcasing unique items from our University Archive. On the first floor, by the Oakes Room (north entrance to the Library), is an exhibit with items related to those classes holding reunions this year. For any Black Bear football fans, on the Center Hallway on Level 1, there is a UMaine Football themed exhibit featuring a video of the 1965 epic comeback win against Youngstown! Up the marble floors on the second floor (top left) we have a "Trip Down Memory Lane" exhibit of UMaine related memorabilia from the 1870s up to the modern day.
For more information, contact Matthew Revitt, Special Collections and Maine Shared Collection Librarian, at 207.581.2665 or matthew.revitt@maine.edu.