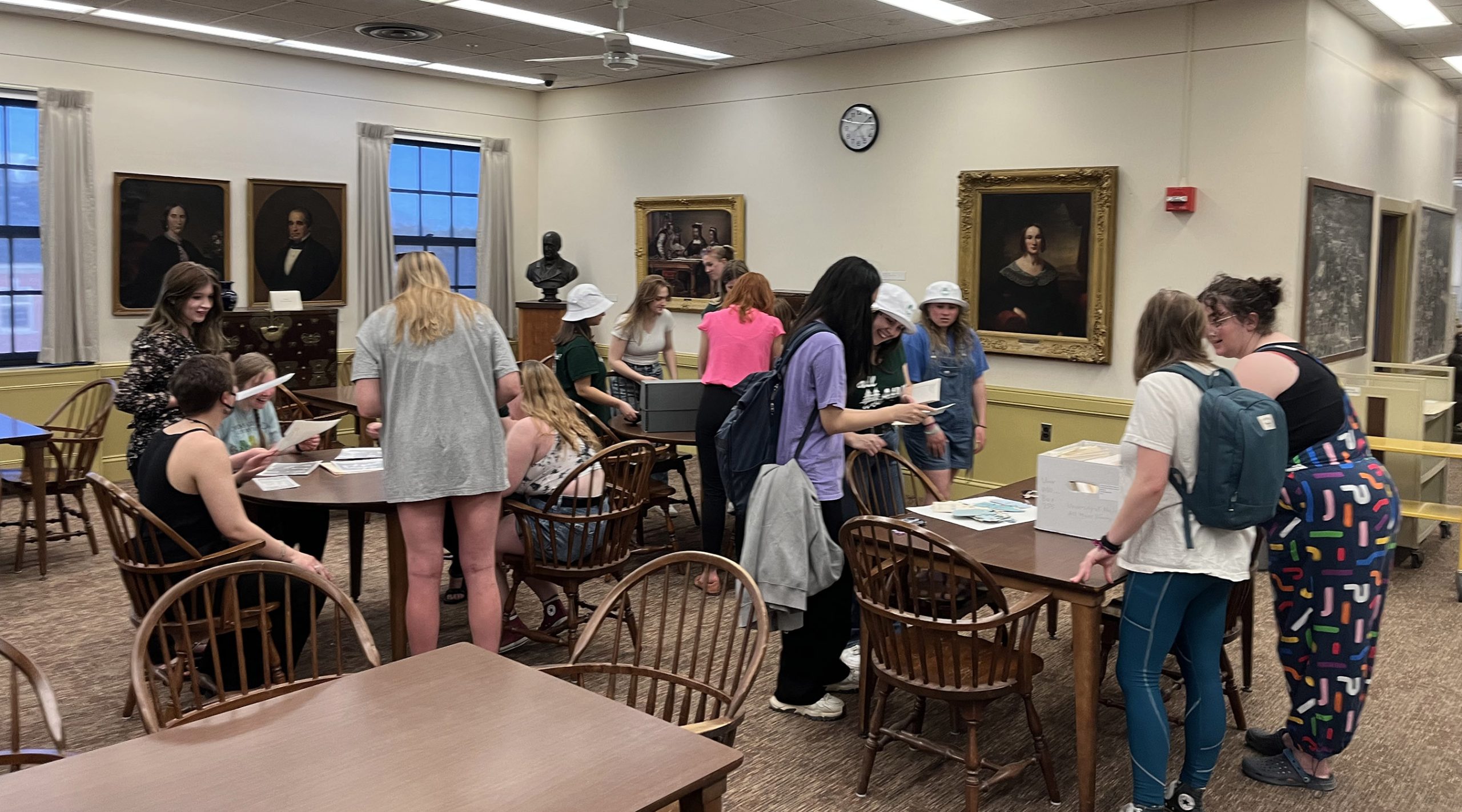 All Maine Women Visit
Each year Fogler Library's Special Collections Department hosts numerous class and student group researchers. Our most recent visit was from the All Maine Women honors society who make an annual trip to us to look at records from their group's 100 years of history.
The online All Maine Women records finding aid provides detailed information about the contents of the collection.  Other often-visited collections include the University of Maine Clubs & Organizations Records (which includes a section on the Senior Skulls), Sophomore Eagles and Sophomore Owls Records, honor societies Phi Beta Kappa and Phi Kappa Phi, and the Greek Letter Societies Collection on fraternities and sororities at the University of Maine.
For more information about the university-related collections and contributing materials, visit our guide to the University Archive or contact us by phone at 1.207.561.1686 or email um.library.maine.edu.