Cataloging: How To Set Up Connexion Client
Purpose: Basic settings required for effective Connexion Client connectivity for cataloging and downloading records to URSUS. For detailed documentation refer to Setup Worksheet for OCLC Connexion Client.
---
Set Up Automatic Log On
Open Connexion Client Application on your desktop
Select Tools>Options>Authorizations
Enter in your authorization and password
Check Default
Click Apply
Set Up Fonts
Select Tools>Options>Fonts
Select " Arial Unicode MS" (Important! For records to display correctly.)
Change Records Display Size if you want to
Click Apply
Set Up Export
Select Tools>Options>Export
Click Create
Select OCLC Gateway Export
Under Host Name, enter "ursus.maine.edu", under Port, enter "5500"
Click OK
Click Apply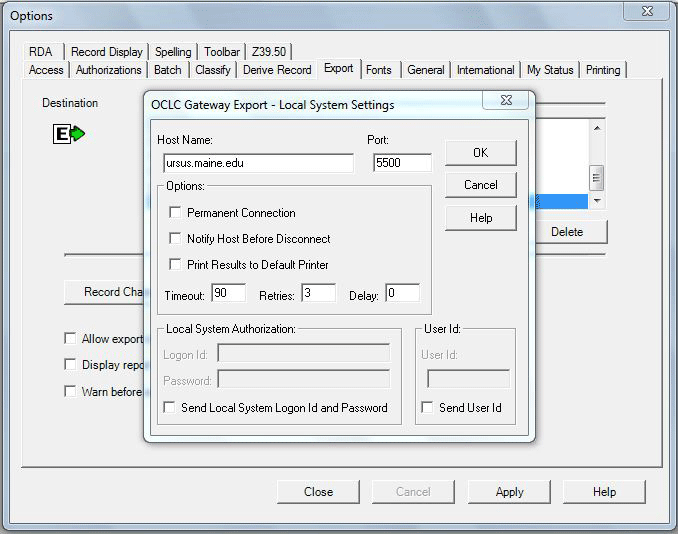 Tips:
Make sure that the following box is UNCHECKED:
Tools > Options > Batch > Perform Local Actions in Batch > Bibliographic Record Export
Return to Technical Services TOC.