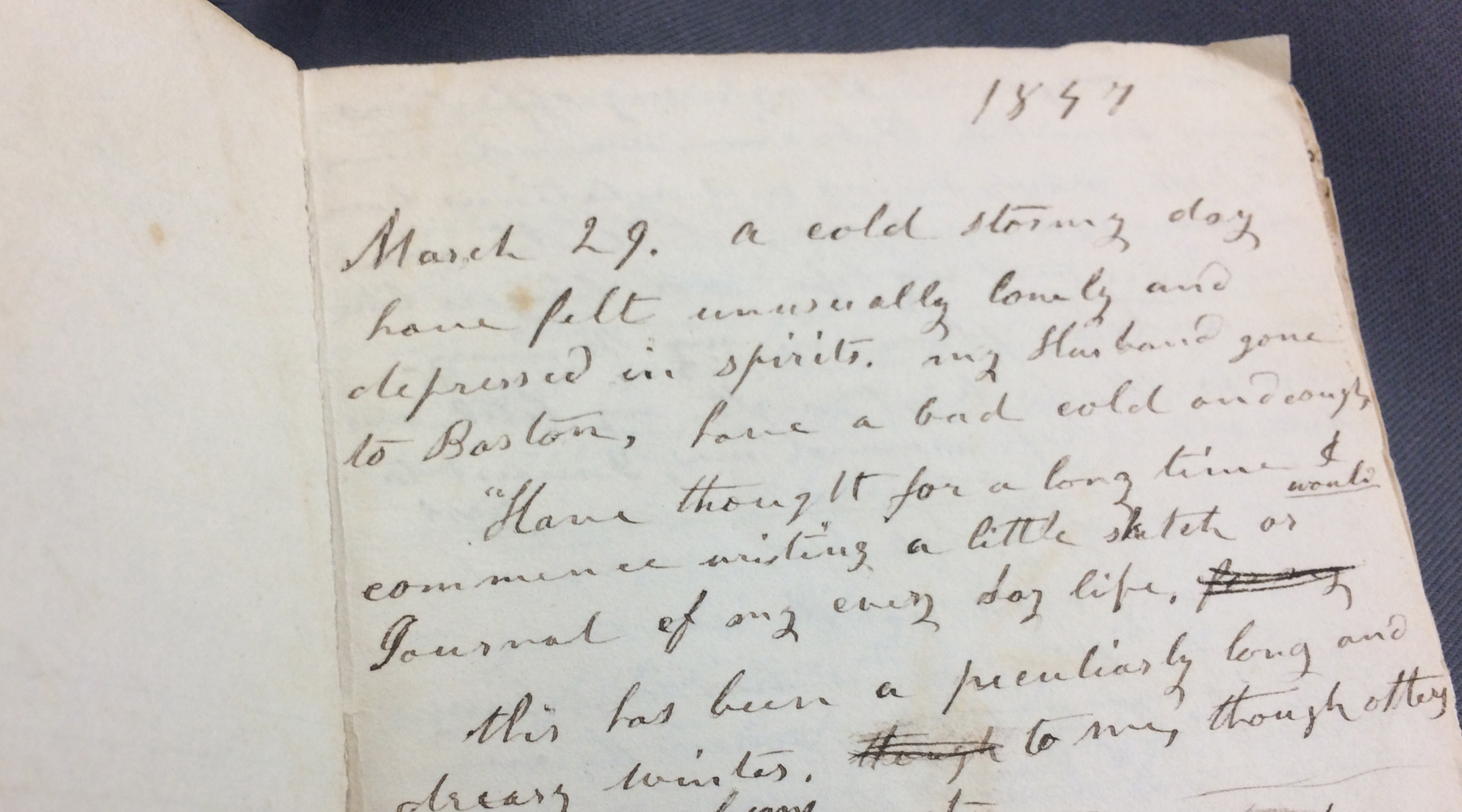 Jane Monroe's Diary
Nineteenth century women's diaries provide documentation of women's thoughts about their lives and the world around them, an important counterweight to more impersonal government records or personal records kept by men. Quite rare until about 1830, even the smallest diary can provide a glimpse into the life of the diarist and those around her.
One example in our collections is the diary of Jane Monroe, wife of a farmer and lumber dealer in Waterford, Maine. Jane kept a diary for just a few months in 1847. She begins by writing, "A cold stormy day, have felt unusually lonely and depressed in spirits," and provides a valuable record of her life and inner thoughts for the next few months.
More information about this small collection can be found in the library's URSUS Catalog, in our ArchivesSpace database, or by contacting the department.
This favorite contributed by:
Richard Hollinger, Department Head