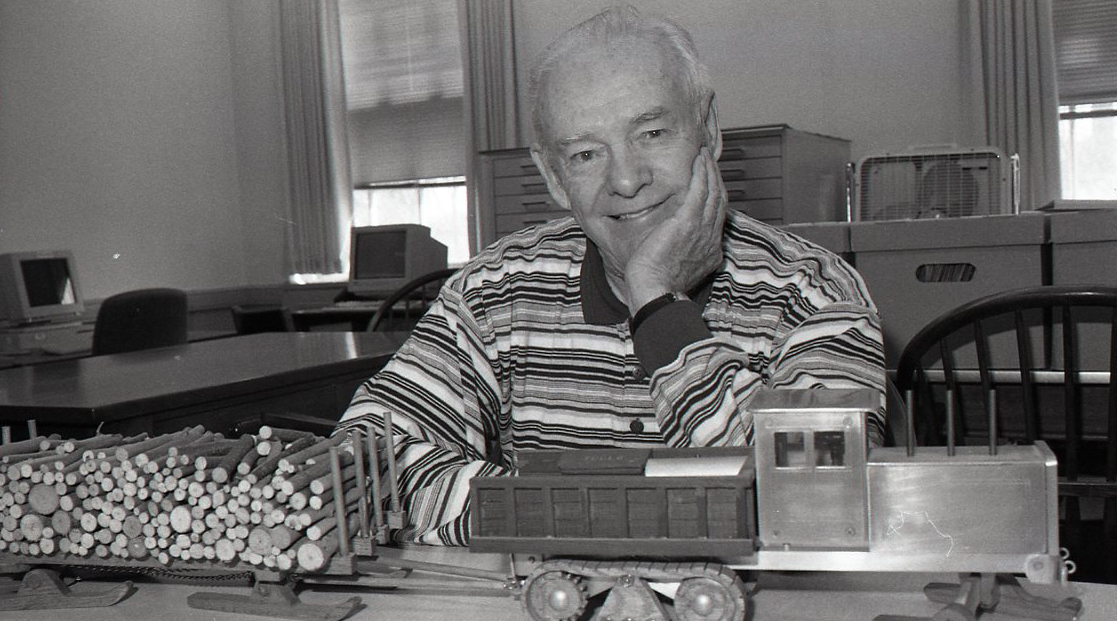 Raymond F. Vigue's Models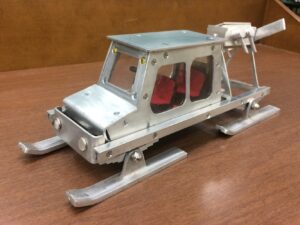 When thinking on our favorites, Elaine wanted to be sure to highlight one of Raymond F. Vigue's models, like this 1947 Air Propelled Sled.
Vigue was born in Winslow, Maine in 1913 and worked in the lumber industry until 1951. He then worked for Mack Trucks designing highly specialized machines and trailers used in off-highway operations. He was later employed by the Maine State Highway Commission as an equipment engineer. As a hobby, he created scale models of heavy equipment inventions used to move wood, ore, and other materials. The collection donated to the Special Collections Department includes these scale models as well as his papers.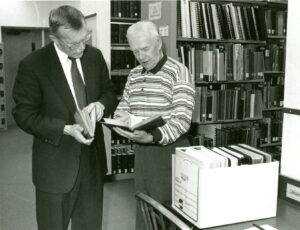 For more information about SpC MS 604, the Raymond F. Vigue Transport Notebooks, see the finding aid to the collection in DigitalCommons@UMaine or our ArchivesSpace database.
This favorite contributed by:
Elaine Smith, Special Collections Library Specialist