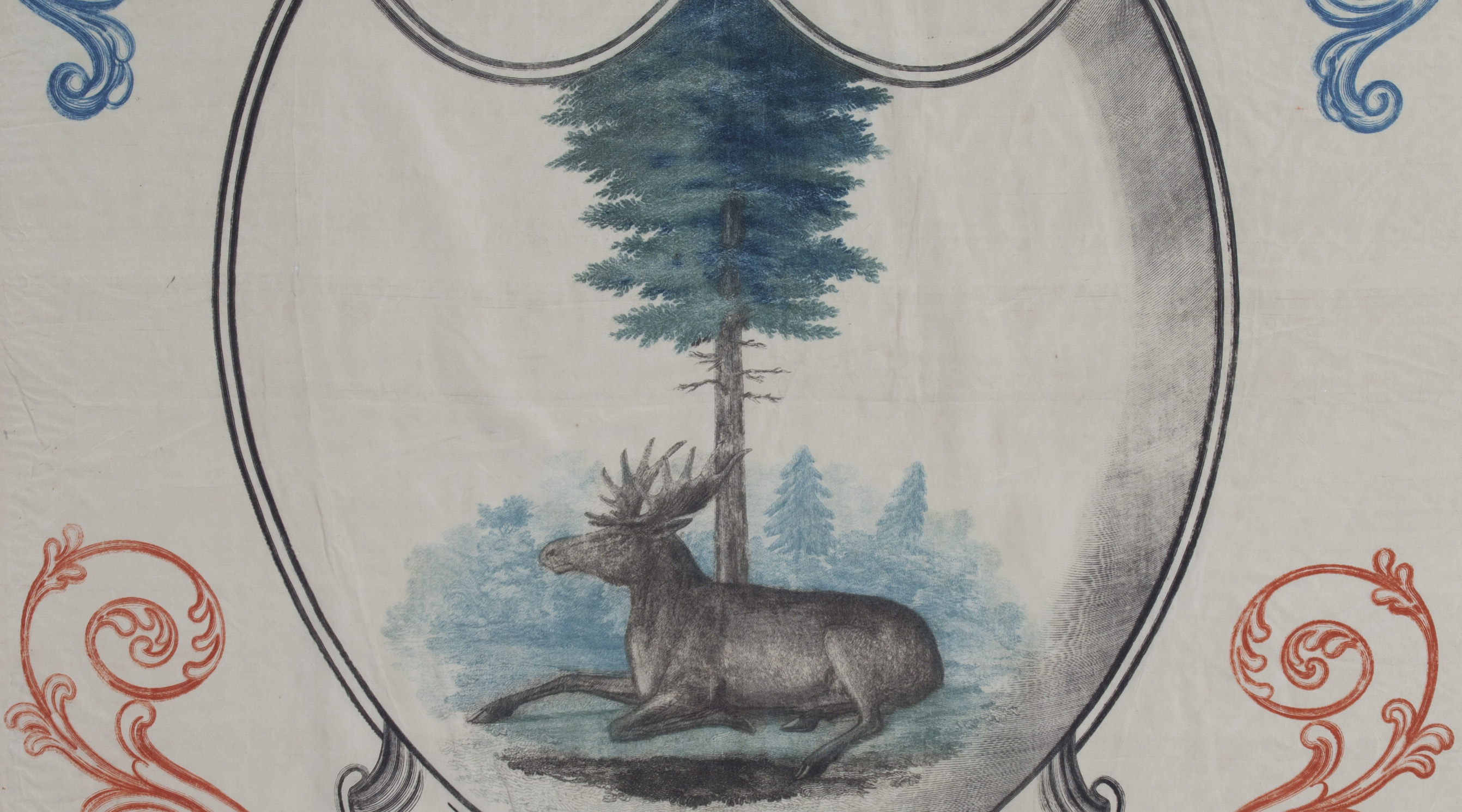 Maine Militia Flag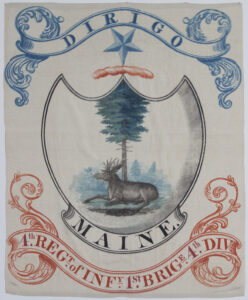 This Maine Militia Flag is a favorite, particularly during this year of celebration of Maine's Bicentennial of Statehood. After separating from Massachusetts in 1820, new flags were needed to represent each of Maine's approximately 100 military companies. Inspired by an elegant design that had previously been created for the Westbook Light Infantry Company by the Ladies there, the new flags were finalized and printed in Boston. The moose resting under a white pine tree, central in this design, remains a part of the state flag used today, adopted in 1909.
The Maine Militia Flag was one of the objects highlighted in a recent book edited by Bernard Fishman, A Story of Maine in 112 Objects, and is featured in Maine Historical Society's exhibit MHS Commemorates Maine's Bicentennial 1820-2020.
More information and a digital version of the flag held in Fogler Library's Special Collections Department is available in our Maine Bicentennial Collection, DigitalCommons@UMaine.
Researchers can also contact Special Collections at 207.581.1686 or um.library.spc@maine.edu.
This favorite contributed by Desiree Butterfield-Nagy, Reference Archivist