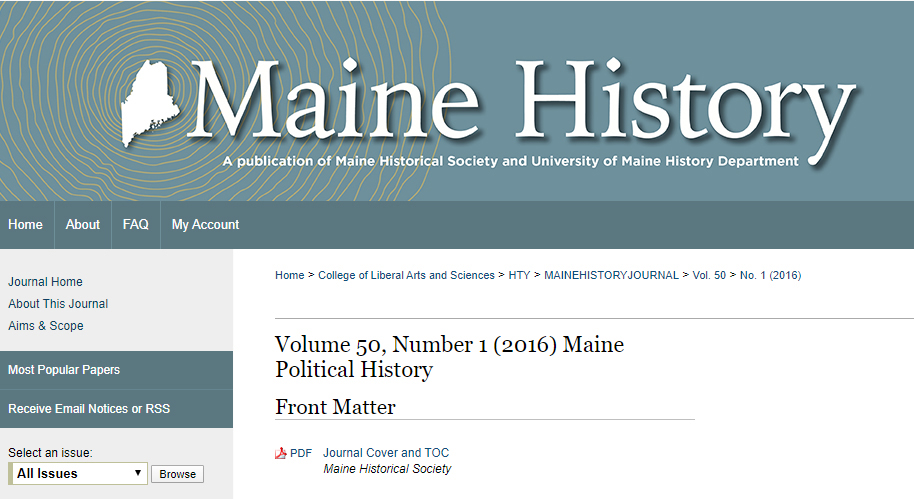 Maine History Journal Online
Our colleagues at the Maine Historical Society and the Department of History at the University of Maine have been working to make their scholarly journal, Maine History, available to everyone online.  A subscription to Maine History is one of the benefits of membership in MHS, and members have had access to digital articles for some time, but now ten years of issues, from 2007 to 2016, are freely available to anyone on the open web.
For more information, visit their collection in DigitalCommons@UMaine.  We're also happy to help with any questions on navigating to see all the amazing content there.  Contact Special Collections at 207.581.1686 or um.library.spc@maine.edu.