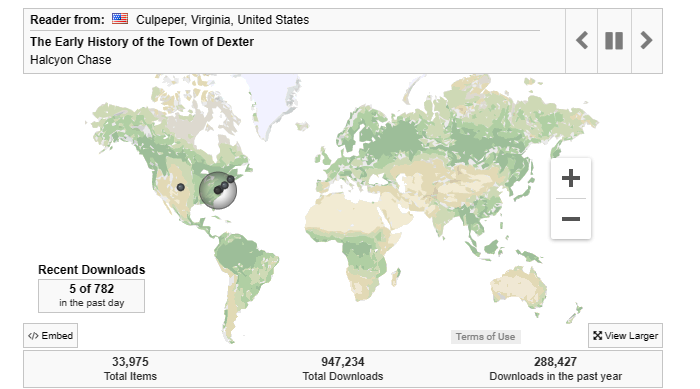 Browse Special Collections in DigitalCommons@UMaine
A specific portion of DigitalCommons@UMaine includes digital versions of materials in Fogler Library's Special Collections Department. This page, Browse Special Collections, is a jumping off point for viewing materials on the History of Maine Fisheries, Maine Bicentennial, Maine Environmental Collection, Maine Government Documents and Town Reports, a wide range of items on Maine History, Maine Prisoners of War, portions of several of our Manuscript Collections, Photographs, Postcards, Sanborn Maps of Maine, University of Maine Publications, and a Wabanaki Collection.

A search entered in the search box on the left of the Browse page will launch across all of these digital collections at once. All of these items are also represented as online resources in the library's OneSearch catalog available from the library homepage, so these items would also be included in search results there.
Library staff members handled these materials as they were digitized, so we may remember documents or photos that would be particularly relevant to your work. Feel free to contact Special Collections at 207.581.1798 or um.library.spc@maine.edu to discuss your research needs.