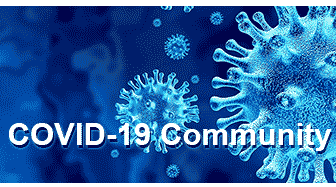 Matthew Revitt Asked to Speak on UMaine COVID-19 Community Archive
Special Collections and Maine Shared Collections Librarian, Matthew Revitt, was asked to participate in a national panel on Collecting Stories from the Pandemic: Strategies for Libraries.  The CONTENTdm Community Insights session was held on May 19, with more than 300 in attendance.  Video of the session is available on the OCLC Video Channel in Vimeo.
Discussion focused on archivists and librarians as keepers of cultural memory, looking at ways to collect information, oral history, and other objects about the COVID-19 pandemic to share with current and future generations.
Additional presenters were Sarah M. Allison, Head, Archives User Engagement, Ball State University Libraries Archives and Special Collections; Sarah Cogley, Digital Archivist, State University of New York at Buffalo; and Paul Crater, Vice President, Collections and Research Services, Atlanta History Center.
The UMaine COVID-19 Community Archive has begun to take shape and is available for browsing in DigitalCommons@UMaine.