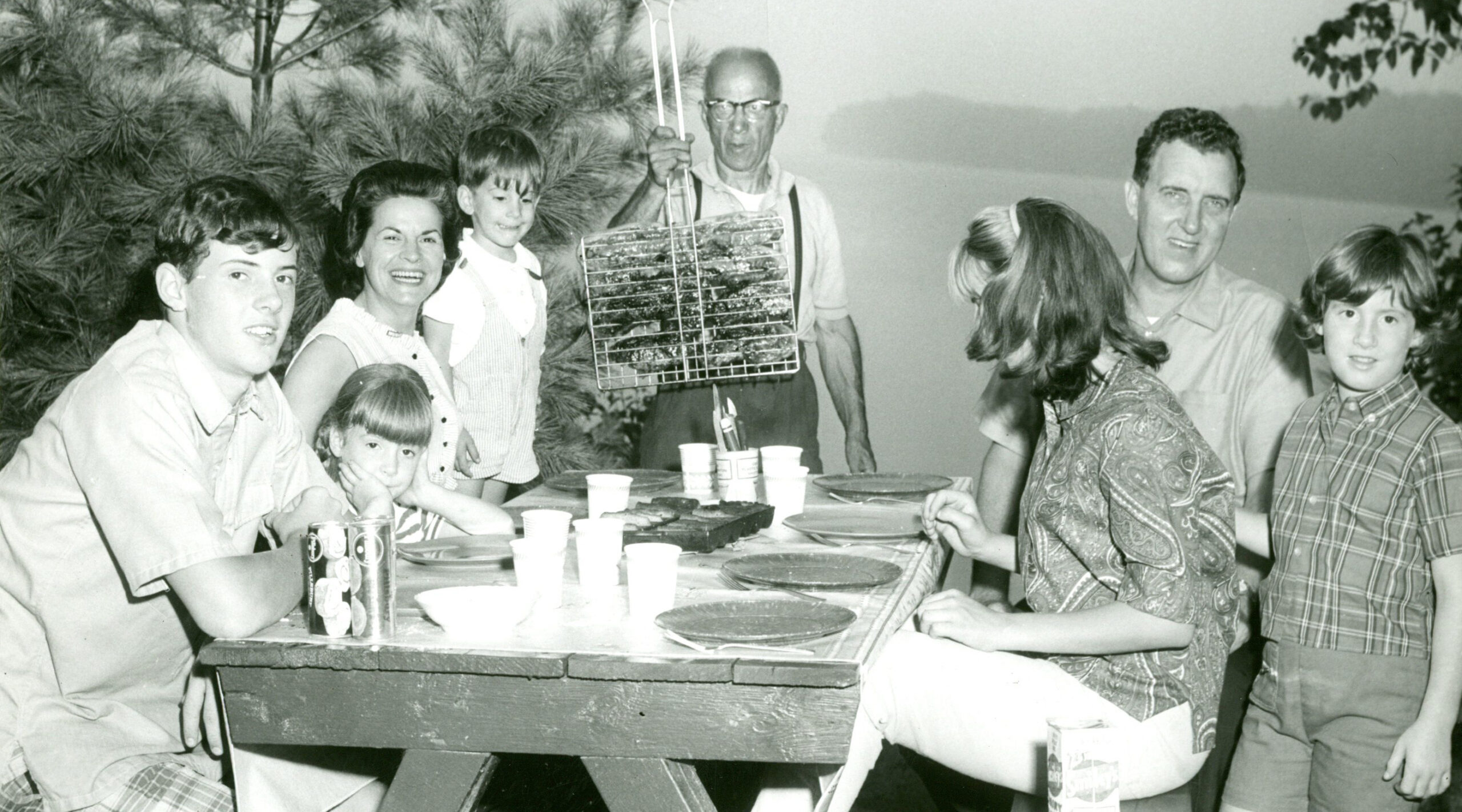 1968 Radio Documentary on Edmund S. Muskie
A favorite from the WLBZ Radio Station Records is a program titled, The Man from Maine: a Special WLBZ Documentary on Edmund S. Muskie.  The 37 minute program covered the life and career of Edmund S. Muskie and his rise to become one of the most prominent politicians in the United States.  The program included several audio clips of Muskie speaking, as well as those of Frederick Payne, Lyndon Johnson, Hubert Humphrey, and other political figures to highlight points of Muskie's career. The program was produced by WLBZ shortly after the loss of the Humphrey-Muskie ticket to Nixon-Agnew in November, 1968.
The audio and transcript are available in DigitalCommons@UMaine.
This favorite contributed by:  Desiree Butterfield-Nagy, Reference Archivist
Banner image:  Muskie Family at Picnic with Charley Miller at China Lake, Charley Miller Papers, Special Collections