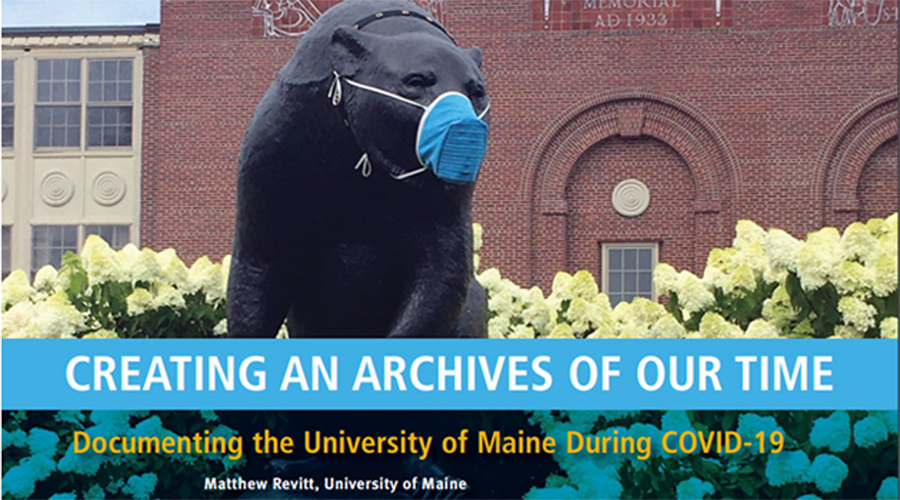 Archival Outlook Article on UMaine COVID-19 Community Archive
The September/October issue of the Society of American Archivists' national magazine, Archival Outlook, includes an article by University Archivist, Matthew Revitt, titled "Creating an Archives of Our Time: Documenting the University of Maine During COVID-19." The full issue is available online.
To access the UMaine COVID-19 archive, visit https://digitalcommons.library.umaine.edu/c19/ .
For more information on this or other topics related to the history of the university, email Matthew Revitt at matthew.revitt@maine.edu.