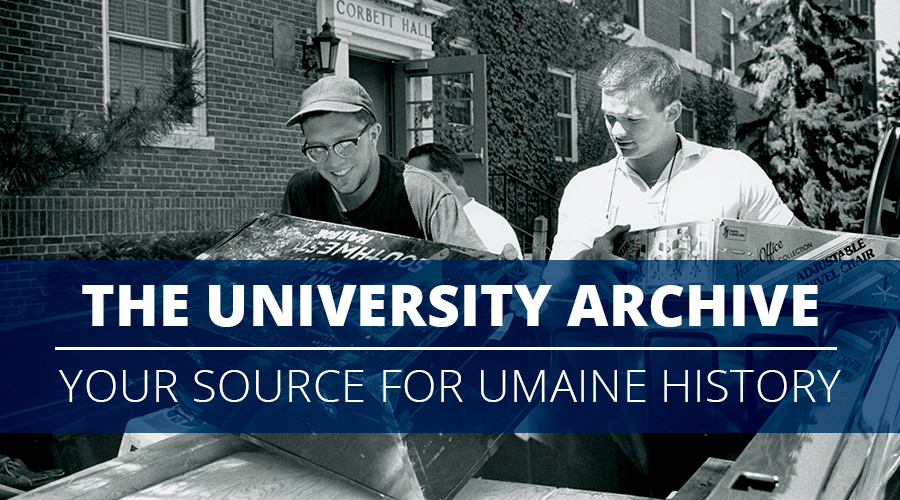 Department Video Created for Homecoming 2020
Originally published as part of the 2020 UMaine Virtual Homecoming, this video with University Archivist Matthew Revitt highlights the types of materials available through the University Archive at Fogler Library. The video includes general overviews as well as specific examples of materials related to the University of Maine's history that are preserved by Fogler Library Special Collections.
For more information, see our Guide to the University Archive or contact Matthew Revitt at matthew.revitt@maine.edu.