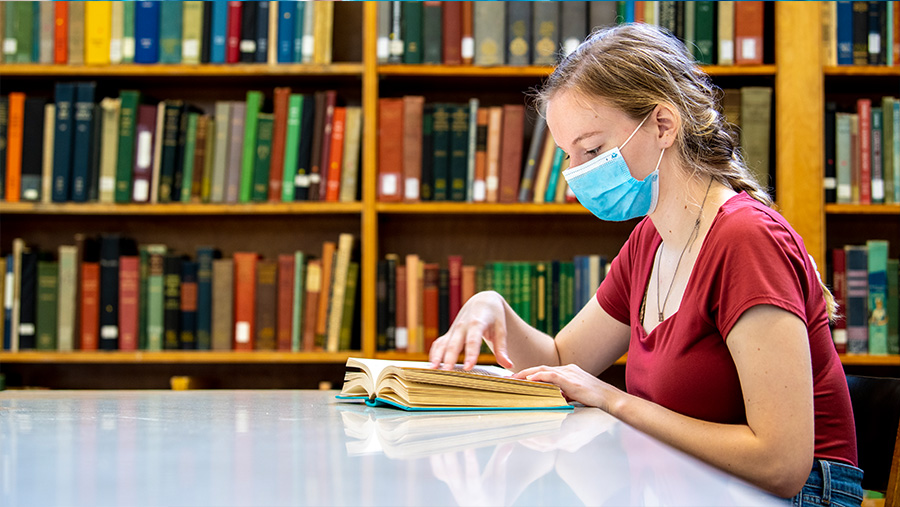 Misinformation Challenge
Participants from around the world test themselves in the COVID-19 Misinformation Challenge
By Jen Bonnet and Senta Sellers
In the spring of 2020, the coronavirus pandemic ushered in an ever-evolving "new normal." During this time, the world witnessed a prevalence of misinformation about COVID-19 on social media, in the news and in academic publishing. False and misleading claims ranged from suggestions for how to treat COVID-19 (for example, with UV light and disinfectants) to conspiratorial claims of how the virus spread (for example, through 5G networks).
Fogler Library staff saw this as an opportunity to design a program aimed at helping people think critically about ways to discern and combat false or misleading information.
The result: The COVID-19 Misinformation Challenge.
Taking the Challenge
Each day for five days, participants in the Challenge received an email with several quizzes designed to test their knowledge of the novel coronavirus. Participants spent time evaluating memes, doctors, news headlines, treatments and some of the science behind the virus. After completing the quizzes, they received extensive feedback and resources to help them navigate information and misinformation in the future.
The Challenge itself may have been focused on COVID-19, but the information literacy skills addressed in the Challenge can be used across topics and disciplines. Information literacy is a set of abilities that focus on critical thinking and the importance of reflection when it comes to how we consume, create and share information. Fogler Library librarians have created several similar online challenges in the past, which give participants an engaging way to build information literacy skills no matter where they live.
The online challenges also give educators another tool they can use with their students.
"I just came across your [news literacy challenge]," said Suzanne Russell, a librarian at a preparatory school in Indiana. "It is outstanding! I would like to make a copy to use with all of my students, especially my Freshman Digital Citizenship classes."
In the COVID-19 Misinformation Challenge, we provided opportunities for participants to address false or misleading information in different ways, whether through techniques like the SIFT method (Stop, Investigate the Source, Find Better Coverage, Trace Claims to their original context), or evaluative approaches specifically aimed at spotting fake news about the coronavirus.
We also pointed people to various tools and tricks for identifying fake or misleading information in our "Fake News and Misinformation" guide, which was created as part of a series of workshops to help students identify misinformation they encounter in the media and online.
Measuring Success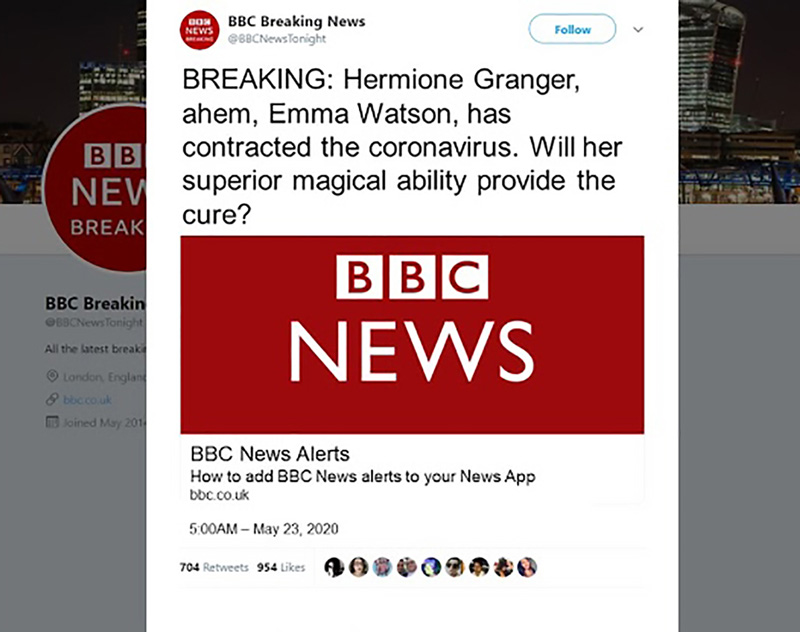 Because this program was fully online and asynchronous, anyone with an internet connection and an email address could sign up and work at their own pace. This approach to programming, coupled with the timeliness of the topic, led to a diversity of attendance.
Over 500 people took the challenge, from Maine to Hawaii, and from international locations like Hungary, the Netherlands, Jordan and China.
Students, educators, members of the public and more took part in the daily quizzes. We heard from parents taking the challenge with children, partners and spouses comparing notes and teachers sharing the challenge with their students.
For many, the challenge was an opportunity to engage with the flood of information coming out about COVID-19, both to better understand the virus itself and to think critically about how they consume information.
Numerous participants reached out to share what they enjoyed or learned from the challenge.
"This is a great exercise in thinking," a K-12 educator shared. "I would love to provide it to my middle school students and their parents."
For others, the more lighthearted elements of the Challenge represented a welcomed break from the seriousness of COVID-19 news.
"[I] thought the questions and feedback were pitch-perfect," said one participant. "Fun, serious, instructive. All in all a very effective program. Many thanks for creating and sharing it! Have to go wash my hands now."
What's Next?
In the months since the challenge, COVID-19 knowledge, news and information have continued to shift rapidly. But, the tools and techniques developed through the challenge can help anyone engage with information more critically.
If you're interested in taking or sharing the challenge, the materials and quizzes remain available on our website.
This story was first published in the 2020 issue of the Raymond H. Fogler Library Magazine.