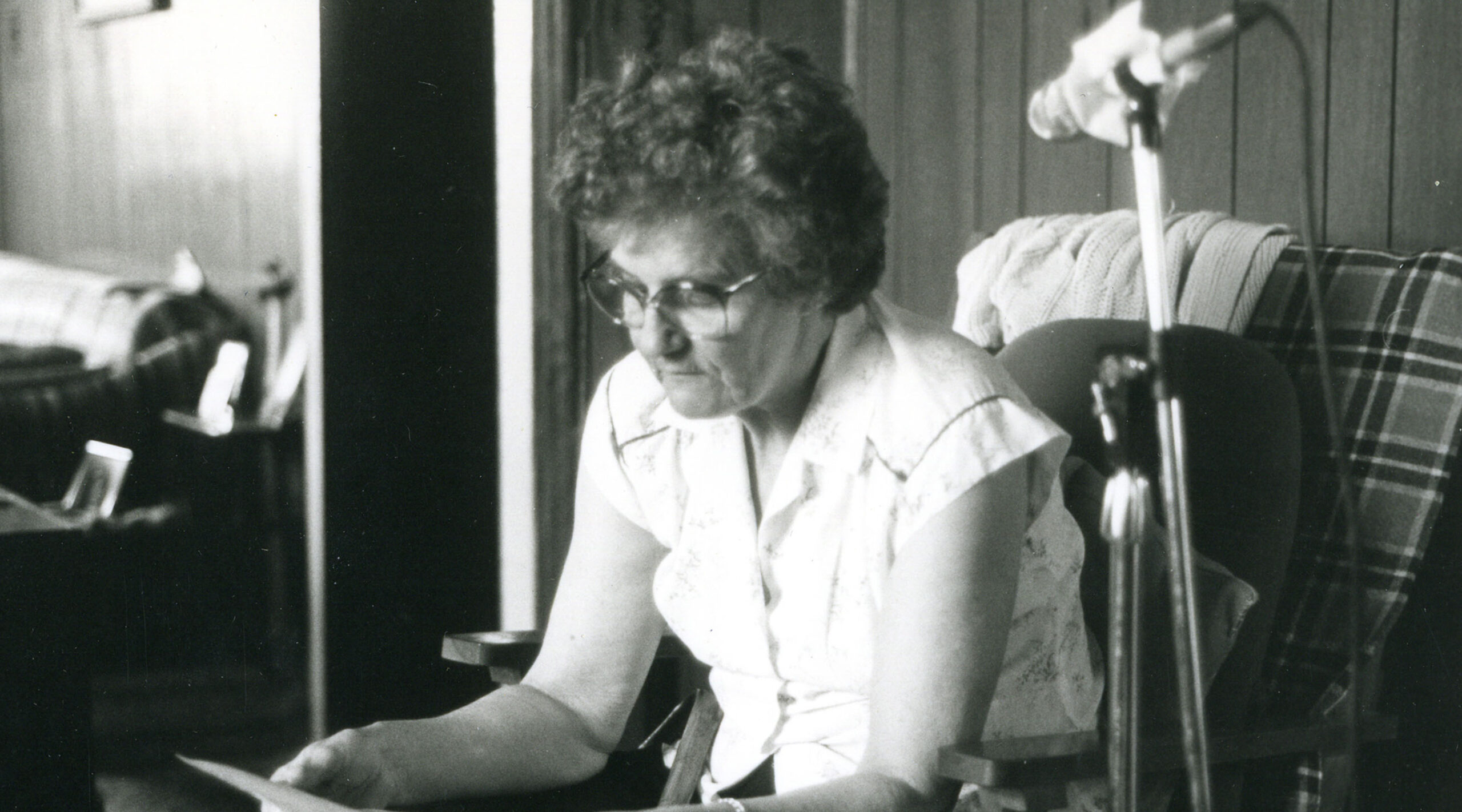 Women in Maine Project Now Available Online
Documents and audio files are now available online for the Northeast Archives of Folklore and Oral History Collection MF 068, Women in Maine Project. The collection consists of a series of interviews conducted from 1974 to 1980 by students for a course — IDL 105, Women in Maine: An Autobiographical Approach — taught by Maryann Hartman in the department of Speech and Communications at the University of Maine.
Students asked a variety of informants for their opinions about the present and future roles of women in Maine. Each informant discussed this in the context of their own lives and experiences, and individual interviews cover a wide range of topics. The women's suffrage movement, World War I, World War II, Kennedy assassination, and Watergate are among several recurring themes. Fifty-eight individuals were interviewed, including Addie Weed, Doris Twitchell Allen, and David C. Smith.
Files can be accessed through Special Collections' ArchivesSpace database or DigitalCommons@UMaine. For more information, contact Special Collections at 207.581.1686 or um.library.spc@maine.edu.
Banner image: Northeast Archives of Folklore and Oral History photo number p06460