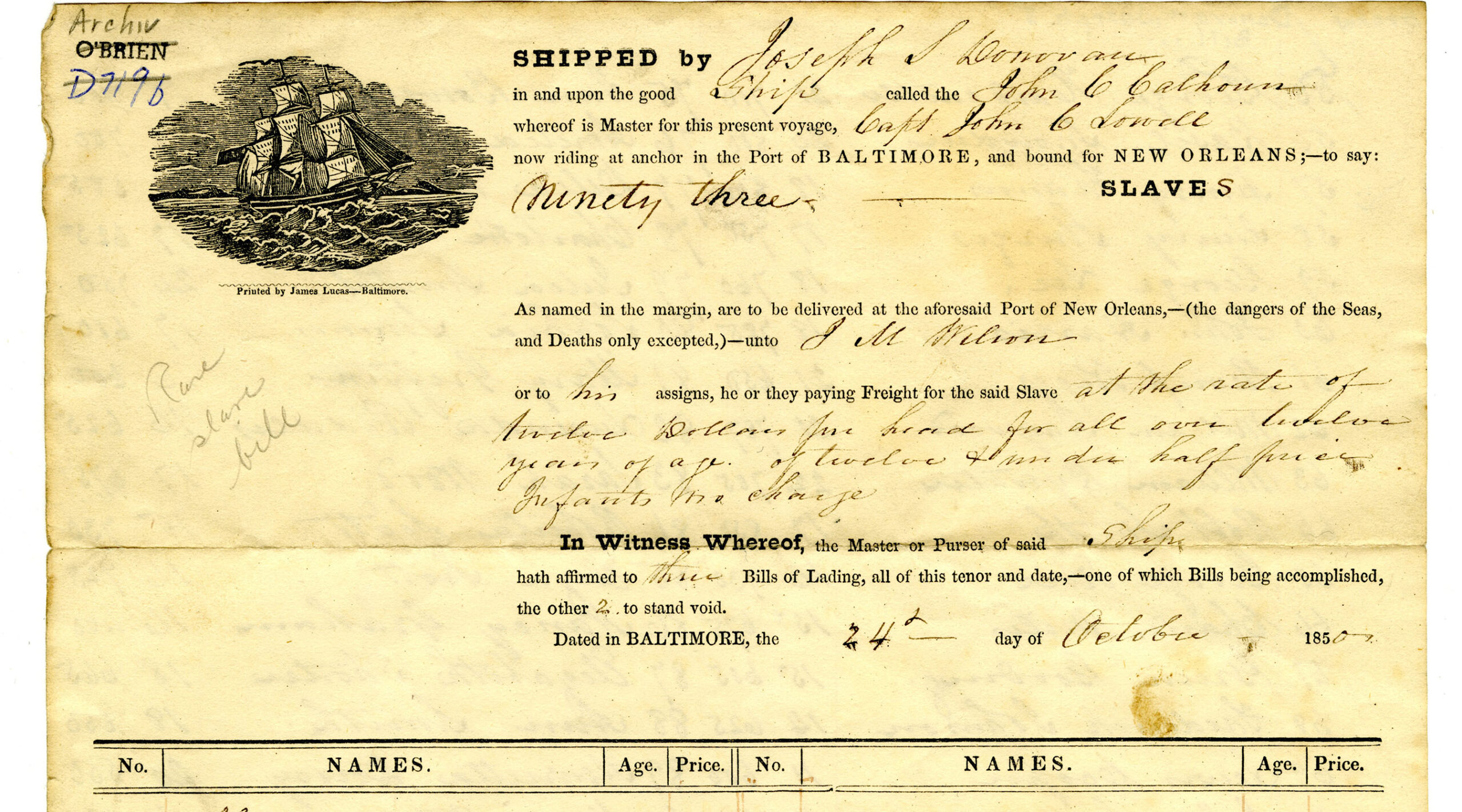 Document Selected for Maine Maritime Museum Exhibit
Maine Maritime Museum has included a document from Fogler Library's Special Collections Department in their exhibit Cotton Town: Maine's Economic Connections to Slavery, which runs December 16, 2021 – May 8, 2022.
In Fall 2021, Maine Maritime Museum collaborated with the Bowdoin College Africana Studies Department to explore the complexities of Maine's maritime connections to the Atlantic slave trade. The exhibit, curated by Bowdoin students, features never-before exhibited documents and artifacts. The item selected from Fogler Library's collections is a bill of lading for a shipment of slaves from Baltimore to New Orleans aboard the ship John C. Calhoun in 1850.  Items in the museum's holdings provide additional detail about the same voyage. Although the original document is on loan during the exhibit, a digital copy is available in DigitalCommons@UMaine.
For more information about the exhibit and accompanying events, a project made possible in part by a grant from the National Endowment for the Humanities, visit the Maine Maritime Museum webpage.