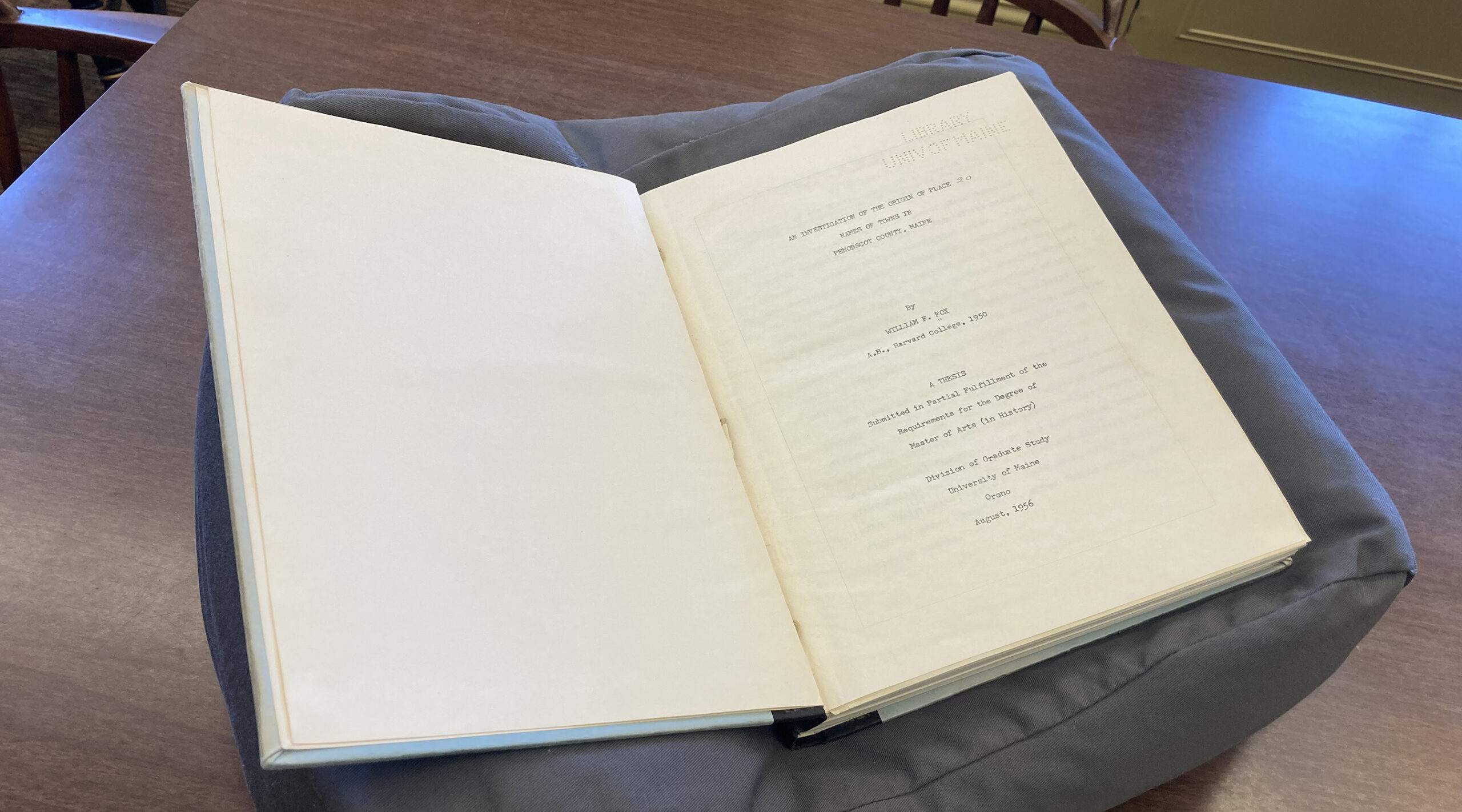 Digitized Thesis Featured in Z107.3 Article About Town Names
Z107.3 featured information from the University of Maine Digital Commons in a story about the origin of Penobscot County town names. Digital Commons contains a document written by William F. Fox in 1956 called An Investigation of the Origin of Place Names of Towns in Penobscot County, Maine. The thesis was recently scanned as part of an effort to make more of the older theses available online.
Thanks to Sarah for her April 8, 2022 post that lets others know that this resource "is full of great history and accounts that give people a big picture look at the past, particularly the origins of the settlers that came to live in the Bangor area."
In addition to being available online, two copies can be accessed in Special Collections.  One is available to be checked out.