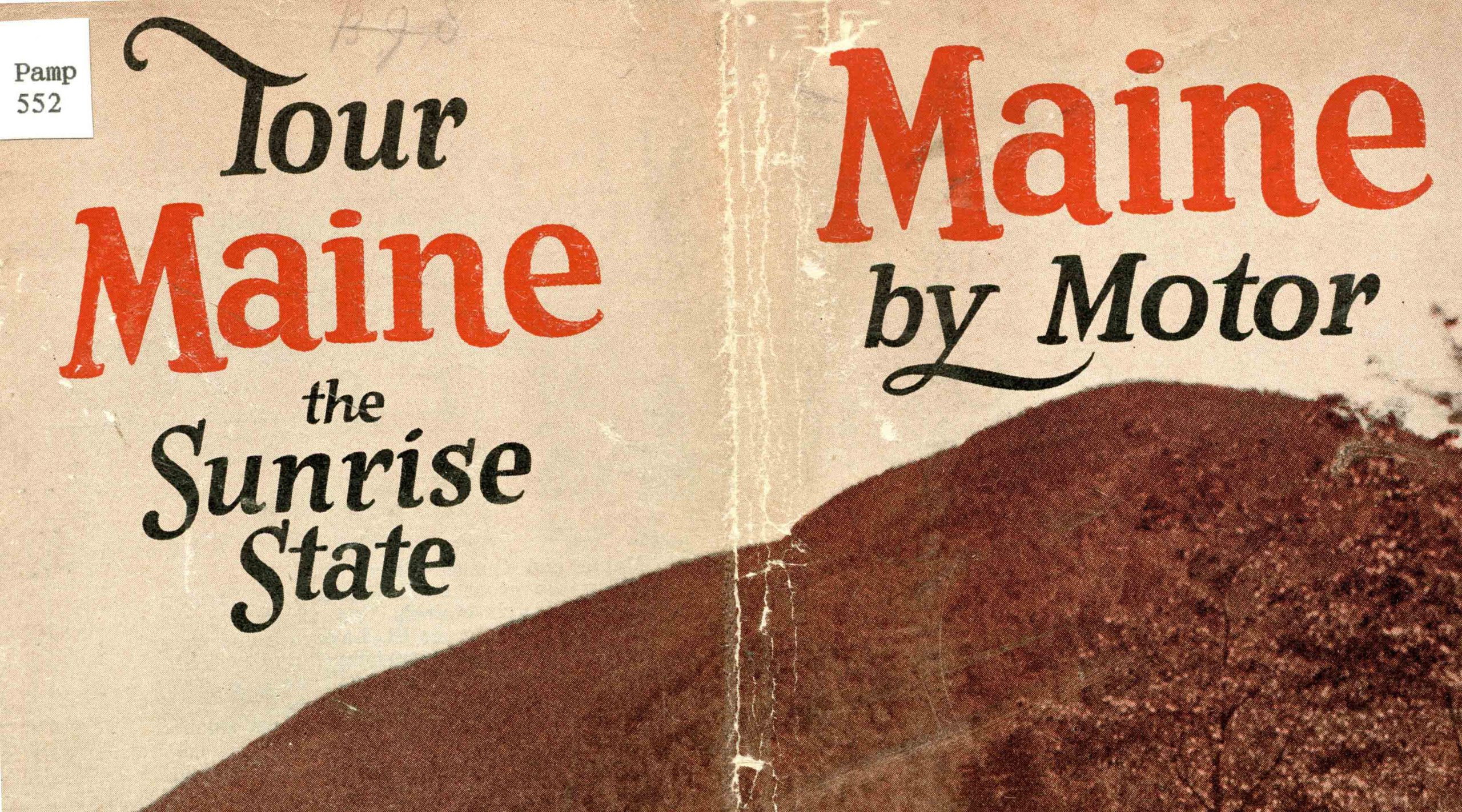 Motor Tour Pamphlet Highlighting Maine as the Sunrise State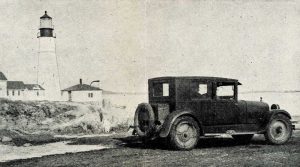 This 1929 Maine Development Commission guide provides a glimpse of Maine roadways in the early days of motor travel. The text reports, "Maine's good roads are the result of a progressive program of highway construction, improvement and maintenance that has been consistently adhered to for many years. During the last fourteen years $84,000,000 has been expended in Maine for road and bridge construction and maintenance under the direction of the State Highway Commission… As a result, Maine now has over eleven hundred miles of improved State Highway and about three thousand miles of improved State-Aid Road under daily patrol maintenance. Today it is possible to go practically anywhere in the State over a comfortable road." Several maps of these roads appear throughout the pamphlet.
The document also happens to include a detailed explanation of the changes in the name of Acadia National Park. Known first as Sieur de Monts National Monument and later Lafayette National Park, Congress changed the name in 1929 to conform with a general policy to use only names descriptive of a park's region. It further explains, "As Acadia included the territory which is now Eastern Maine as well as the provinces of New Brunswick and Nova Scotia, this change has restored to some thousands of acres in Eastern Maine, in Acadia National Park, a name not only reminiscent of earliest American colonial history, but also of the initial moves in the struggle between France and England for supremacy on the North American continent."
The main reason this pamphlet has been selected as a staff favorite is for its use of what appears to be a long-forgotten tourism slogan: Maine, the Sunrise State. While several other slogans are still well remembered, like "Vacationland" and "The Way Life Should Be," the "Sunrise State" seems particularly appropriate for Maine.
The full pamphlet is accessible online through DigitalCommons@UMaine. For more information, contact Special Collections by phone at 207.581.1686 or email um.library.spc@maine.edu.