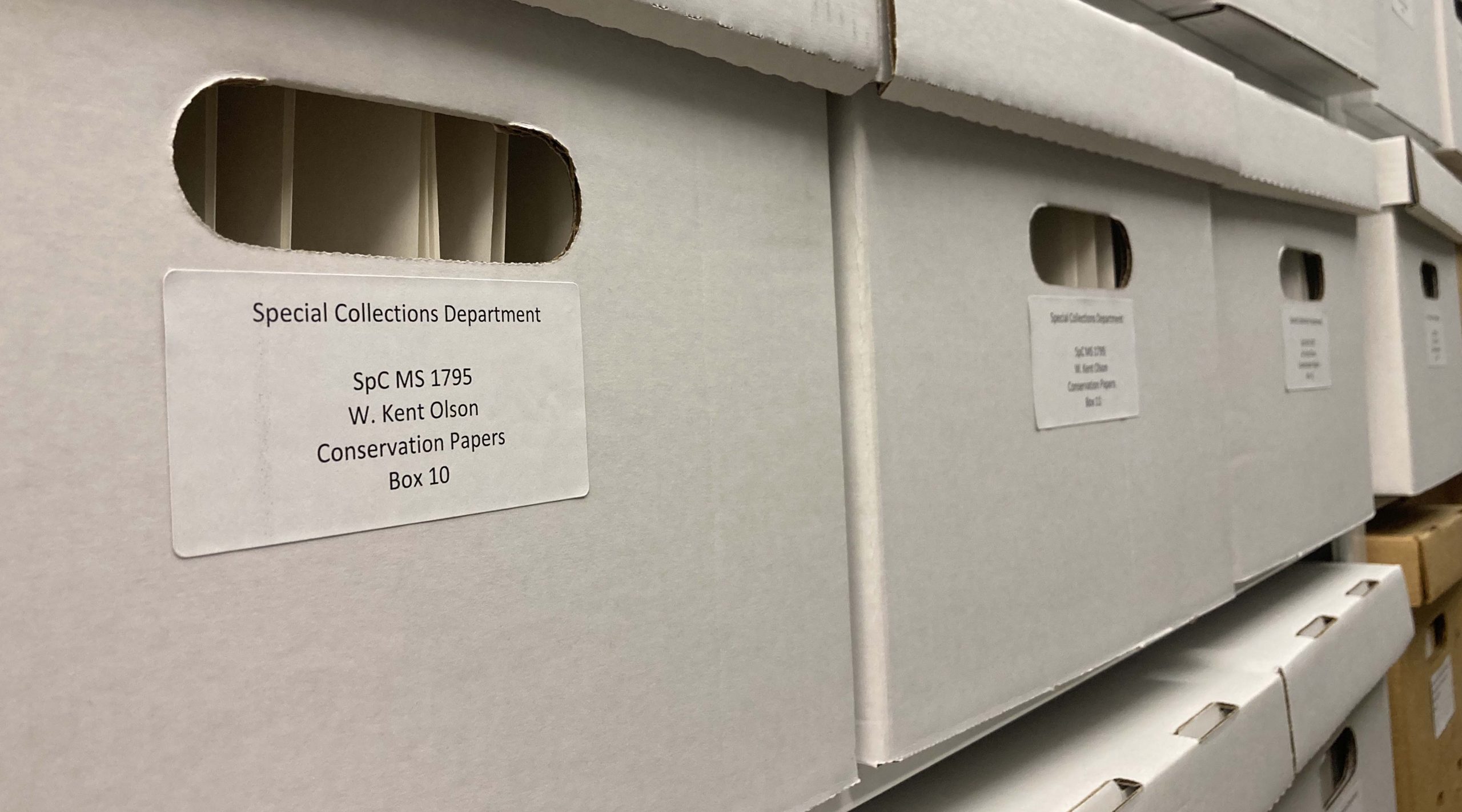 Special Collections Receives the W. Kent Olson Conservation Papers
The University of Maine has announced that conservationist and author Ken Olson has donated his professional papers to Fogler Library's Special Collections Department, complementing materials held at the state's largest library relating to the environment, resource conservation and policy in Maine and elsewhere.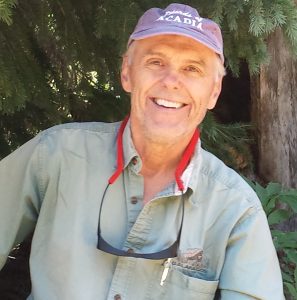 W. Kent Olson retired in 2006 from a three-decade conservation career that included twenty years as chief executive of three nonprofit corporations: The Nature Conservancy of Connecticut, American Rivers (formerly American Rivers Conservation Council), and Friends of Acadia.
After college at Yale, Ken's first charitable work began in 1971 at age 25 when he became the youngest person ever to direct the Appalachian Mountain Club's combined Hut System, Pinkham Notch Camp, Saco River campgrounds. He was publisher and editor-in-chief of many AMC books, maps, magazines (including Appalachia), and published many of his own books and articles. Ken has been recognized for many environmental contributions from the Maine Transit propane bus system to the EPA's Clean Air Excellence Award to establishing Connecticut's McKinney National Wildlife Refuge. In 2005, Ken was awarded an honorary degree from College of the Atlantic for "outstanding contributions to human ecology." In 2006, Ken was honored for exceptional leadership of Friends of Acadia and named an Honorary Park Ranger and given a Lifetime Achievement Award from the Natural Resources Council of Maine.
The collection, spanning the date range of 1931-2011, consist of W. Kent Olson's professional papers spanning a three-decade career in nonprofit management, publishing, lecturing, and alliance building around a passion for conserving public lands and waterways, primarily in Maine. The papers also include non-conservation and personal materials.
Special Collections has prepared a finding aid to provide researchers with an opportunity to gain a better understanding of the contents of the thirty-five boxes. To access the materials and for more information, contact Special Collections by phone at 1.207.581.1686 or email um.library.spc@maine.edu.