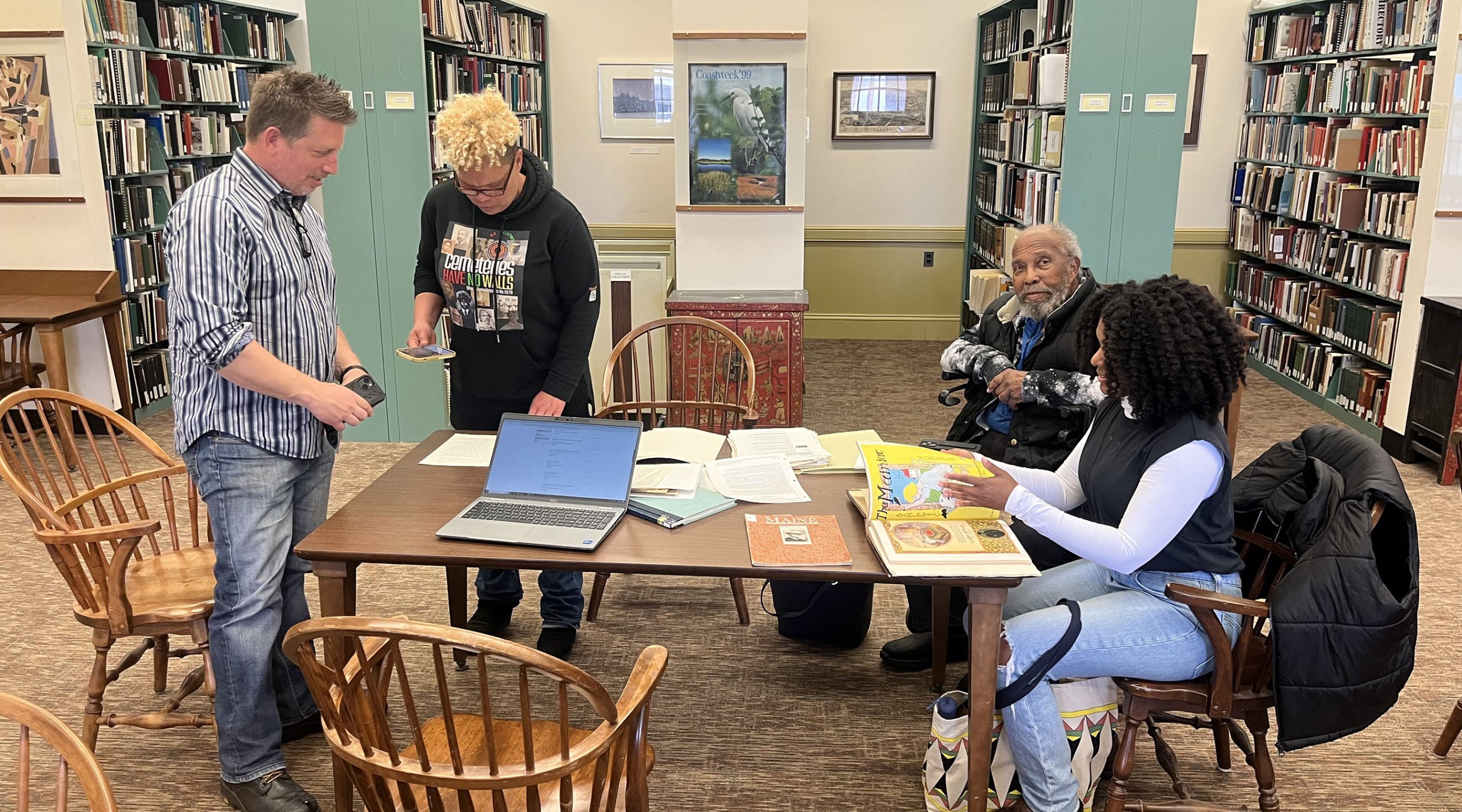 Beryl Warner Williams Family Visit
Ahead of the rededication of Beryl Warner Williams Hall, Special Collections was honored to welcome members of Beryl's family to look at records we have on her time at UMaine as an undergraduate (Class of 1935), graduate (1940), and from when she received an honorary degree in 1972. Our colleagues at Bangor Public Library also generously loaned us yearbooks from Beryl's time as a student at Bangor High School.
For more information, contact Fogler Library Special Collections by phone at 1.207.581.1686 or email um.library.spc@maine.edu.