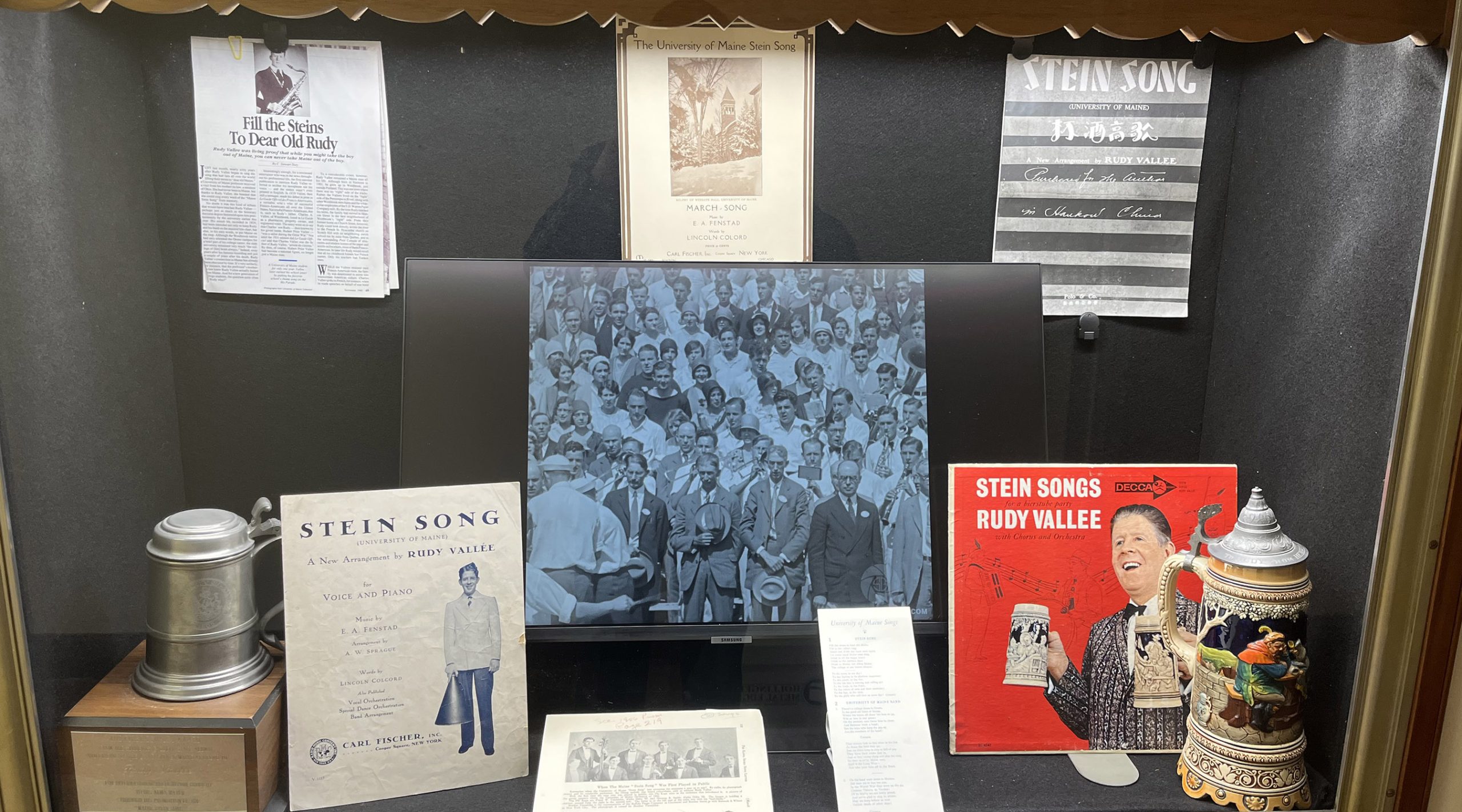 Stein Song Display Includes 1930s Video
Happy finals week! For those looking for some extra Black Bear spirit to get them through finals week we recommend visiting a Special Collections exhibit on the Stein Song on the first floor of Fogler on the Center Hallway on Level 1. The exhibit features a video of students singing the Stein Song from circa 1930 and items related to Rudy Vallée, who popularized the Maine Stein Song.
For more information, contact Matthew Revitt, Special Collections and Maine Shared Collections Librarian, by phone at 1.207.581.2665 or email matthew.revitt@maine.edu.