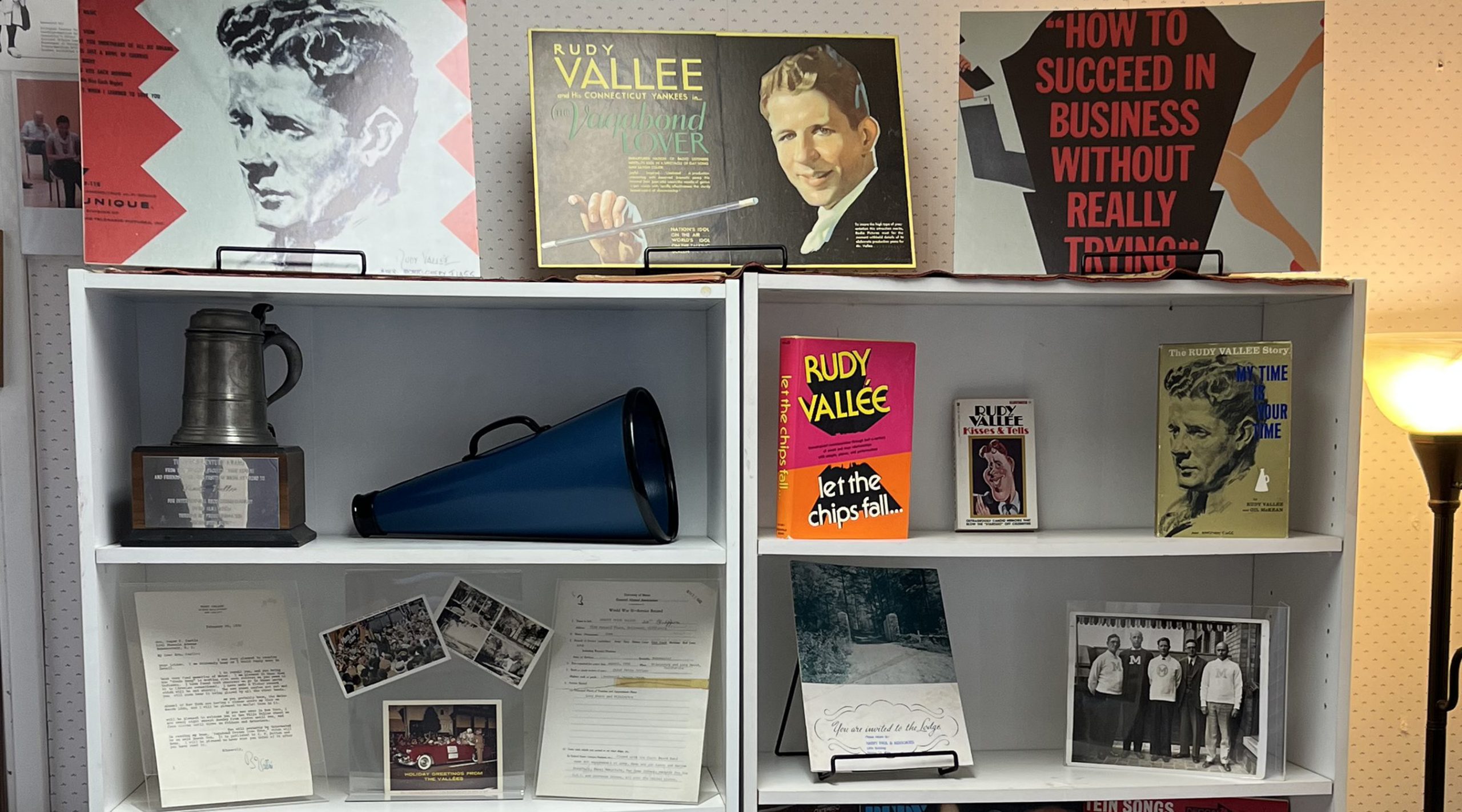 Rudy Vallée materials support Franco American Centre event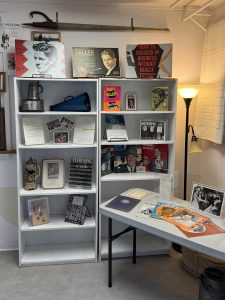 Special Collections recently had an exhibit at the Franco-American Centre on campus honoring Rudy Vallée, who popularized the Maine Stein Song. Hubert Prior Vallée grew up in Westbrook, Maine and attended the University of Maine as a member of the Class of 1925, before enjoying an illustrious career in show business. The Centre's "rassemblement" or gathering of Franco American artists, writers, and creatives featured a talk by Pierre Lavoie, author of Mille aprés mille: Célébrité et migrations dans le Nord-Est américain which tells the story of three famous artists — La Bolduc, Rudy Vallée and Jean Grimaldi.
For more information, contact Special Collections and Maine Shared Collection Librarian, Matthew Revitt, at 1.207.581.2665 or matthew.revitt@maine.edu.