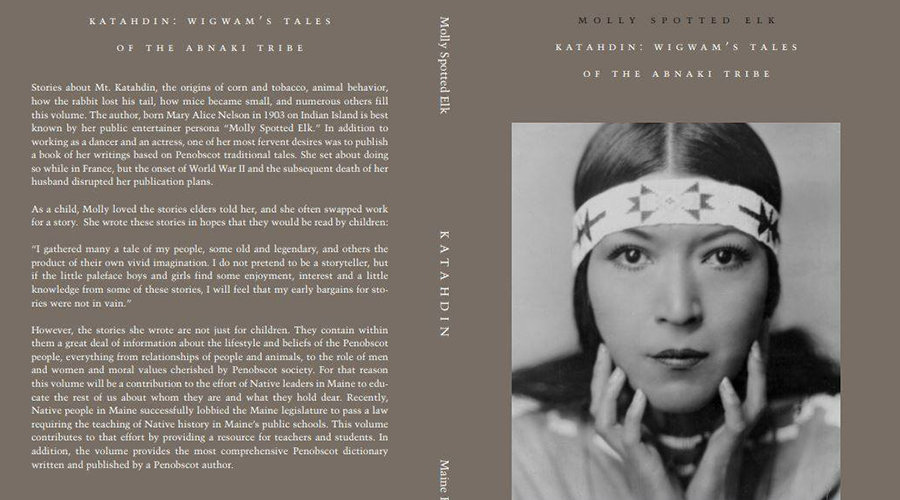 Overlooked No More: Molly Nelson
Fogler Library's Digital Commons Curator assisted The New York Times in preparing the piece Overlooked No More: Molly Nelson, Steward of Penobscot Culture.  The article is part of Overlooked, a series of obituaries about remarkable people whose deaths, beginning in 1851, went unreported in The Times.
For those who would like to view the full article, access to The New York Times is available to all UMaine students, staff, and faculty at Orono and Machias. Go to accessnyt.com to activate your access.  Many public libraries also provide access.
Materials from the Molly Spotted Elk Collection, a part of the Northeast Archives of Folklore and Oral History, served as a resource while The Times reached out to additional members of the community and the family as well.
Molly Spotted Elk (b. 1903) was the stage name of Mary Alice "Molliedellis" Nelson, a Penobscot Indian woman from Maine who entered the world of vaudeville and entertainment at a young age. In the late 1920s she starred in a motion picture, The Silent Enemy, filmed in northern Canada. She became a dancer on the Paris stage and married a French journalist, but was forced to flee the country during the German occupation in World War II.
Molly was also the author of the book Katahdin: Wigwam's Tales of the Abnaki Tribe, published in 2003 by the University of Maine Folklife Center. The book will again be available later this fall through the University of Maine Press website.
For more information, contact Fogler Library Special Collections by phone, 1.207.581.1686, or email, um.library.spc@maine.edu