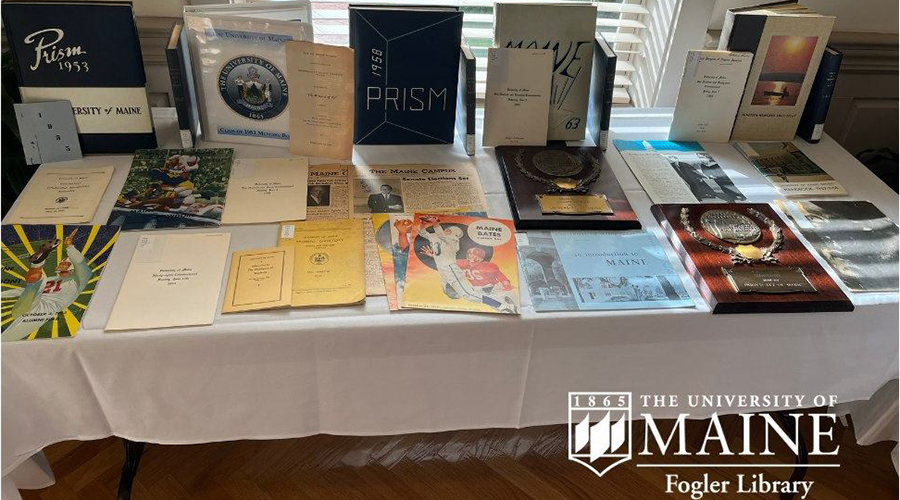 Display Welcomes Classes of 1953, 1958, 1963, 1968 and 1973
Fogler Library's Special Collections helped welcome back the UMaine classes of 1953, 1958, 1963, 1968, and 1973, with an exhibit of items from the University Archive in the Buchanan Alumni House. The exhibit was part of the Senior Alumni Reunion on campus September 28-30, 2023. Also on display was a video of UMaine Black Bear's famous 1965 comeback victory over Youngstown. The film reel of this game was digitized with generous support by the UMaine M Club.
For more information, contact Matthew at 207.581.2665 or matthew.revitt@maine.edu.  His online Guide to the University Archive also provides more information about the current collection, how to use the archive, and the transfer process.