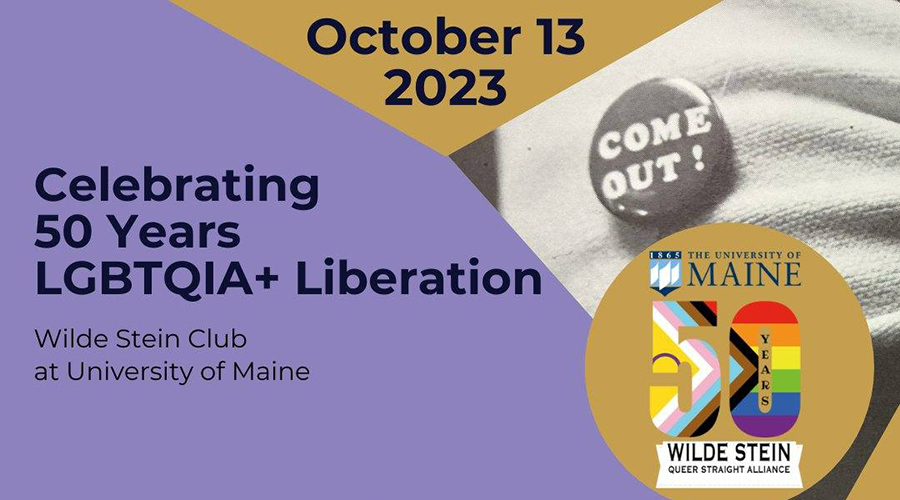 Wilde Stein Club 50th Anniversary
Fogler Library archivists and librarians partnered with colleagues from the University of Southern Maine, club founders, and other community members to commemorate the 50th anniversary of the LGBTQ+ student club, Wilde-Stein.
An exhibit on the founding of the club, Those who will know Pride; The Start of the UMaine's Wilde Stein Club, was unveiled in Fogler Library at 12:30 p.m. on Oct. 13th. The exhibit is also accessible online through the University of Southern Maine DigitalCommons.
Exhibit unveilings were followed by Wilde-Stein: 50 years, an open discussion, in person and over Zoom, on Wilde-Stein, past and present, at the Buchanan Alumni House. The discussion included current members of Wilde-Stein and one of the eight original founding members, Steve Bull.