Submitting Reserve Materials
COVID-19 Update on Print Reserves for Fall Courses
This fall, Fogler Library will try to limit the handling and quick turnaround of materials in the building to protect the health of students, faculty, and staff.
To that end, we will not be placing print books on reserve for fall courses. This decision will be reviewed as new information is made available about the transmission of COVID-19. Currently, in response to the pandemic, we have been quarantining returned materials for several days. Unfortunately, this isn't possible with reserve texts, many of which are loaned for four hours and used by several students throughout a single day.
Going forward, we will try to purchase electronic reserves when possible. If that isn't possible, our librarians can work with you to find suitable open educational resources (OER) for your courses, which can help reduce costs for students and limit the handling of physical items in the library. Please note that items brought to the desk for digitizing will be quarantined for 4-days.
Thank you for your consideration, and please contact your subject specialist with any questions about reserves, OER, or resources for your fall courses.
Physical and electronic reserves (online) are listed in our catalog. Electronic reserves software provides 24/7 access to your online course materials while protecting intellectual property and copyrighted materials.
---
Copyright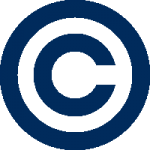 Fogler Library employs a doctrine of copyright law called "Fair Use" to assess the appropriateness of placing duplicated materials on reserve. Fair Use determinations involve weighing four factors: purpose and character, nature of copyrighted work, amount used, and market effect. See these resources to help you make sense of copyright issues.
Choosing Materials well in advance of your upcoming course is essential. Many items are easily obtained; others may need to be purchased (which can take up to 6 weeks) or digitized; and some items are not permitted on reserve. For assistance, email us at um.library.circ@maine.edu or call 207.581.1641.
Readily Available Items

Fogler books or those you own.
Articles in our physical journals collection.
Licensed electronic resources (contact your subject specialist for assistance).

Items Requiring Purchase or Duplication

It may be possible for Fogler Library to purchase reserve materials it does not own.
Duplicating portions of books is a process of last resort and subject to Fair Use determinations. See Copyright (above).

Not Permitted

Using interlibrary loan books/media.
Purchasing textbooks.  Please note: textbook copies you own are permitted on reserve.
Submitting Lists
Download and complete our reserve submission form electronically using Adobe Acrobat Reader or print and complete it by hand. This form will not work correctly in macOS Preview.
Send submissions via email (um.library.circ@maine.edu), campus mail, or come to the Reserve Desk.
Course submissions are processed in order received.
You will receive notification when materials are ready for students.
Use personal copies at your own risk.
What to Tell Students
See Accessing Reserves.
Ares electronic reserves software requires a brief one-time registration. Use MaineStreet login/password for registration and subsequent access to online materials. We recommend your students access readings via URSUS. In your URSUS course record, students will see a listing of physical items and a link to any online readings. This is outlined in Accessing Reserves.
---

Contact Reserve staff if you need further assistance.
Hours  |  Location  |  um.library.circ@maine.edu  |  207.581.1641