Submitting Reserve Materials
Hardcopy and electronic reserves (eReserves) are either listed in or accessible from the URSUS catalog. eReserves software provides 24/7 access to online course materials and protects intellectual property/copyrighted materials.
Copyright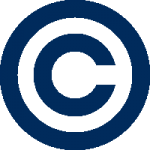 Fogler Library follows the "Fair Use" provision of the Copyright Act of 1976. Fair Use determinations involve weighing four factors: purpose and character, nature of copyrighted work, amount used, and market effect.
Know Your Copy Rights: Resources for Teaching Faculty (336 K zipped PDF) and Best Practices in Fair Use for Academic and Research Libraries (768 K PDF) are excellent resources. Also, consider Copyright Basics, or try using Copyright Genie, Fair Use Evaluator, Fair Use Slider, or Section 108 Spinner. Finally, Copyright Law of the United States is from the  U.S. Copyright Office.
Using recommendations in sources (above), we can place materials favoring Fair Use on Reserve and avoid submissions likely to be challenged for copyright infringement. Suitability for Fair Use is determined on an item-by-item basis.
Preparing Submissions
1. Assess copyright suitability of your materials using the resources (above) and by consulting with staff.
2. Consider excluding hardcopy readings when electronic versions are available. Online-only materials are accessible 24/7. Avoid submitting both hardcopy and electronic versions of the same reading.
3. Carefully choose what you place on Reserve. Not all course items are used.
4. Photocopying and scanning are processes of last resort.
a. Are readings are already available electronically at UMaine? Search our licensed resources. Electronic journal articles are easily linked to your course, copyright issues are eliminated, and image quality is generally flawless.
b. Submit electronic copies of course materials that you create (i.e., syllabi, course notes, lectures, quizzes, exams, etc.) instead of paper copies for scanning.
c. Each stage of digitization (scanning, OCR, editing), is impacted by poor quality source documents.
i. Acceptable: Singled-sided, crisp, clean originals. High contrast between text and page.
ii. Unacceptable: Photocopies with excessive curvature and/or distortion of page images. Obstruction of photos and text adjacent to gutter of book. Artifacts such as black margins. Poor contrast between text and page.
5. Allow six weeks to purchase and process material not owned by Fogler. Check URSUS to see if we own an item to be submitted. Neither branch library nor Interlibrary loan items are placed on reserve. Required textbooks are not purchased for reserve.
Submitting
1. Use our reserve materials form, PDF (23K), e-mail, campus mail, or come to the Reserve Desk.
a. Provide complete title and author information for each item. This is important for copyright considerations and for locating items in the future. If you use a chapter from a book, indicate both the book and chapter titles.
b. Include your syllabus.
2. Please note that course submissions are recorded in a queue and processed in the order received.
3. You will receive notification when materials are ready for students.
4. Personal copies are placed on Reserve at your own risk.
What to Tell Students
1. See About Reserves.
2. Ares eReserves software requires a brief one-time registration. Use MaineStreet login/password for registration and subsequent access to online materials. We recommend your students access readings via URSUS. In your URSUS course record, students will see a listing of hardcopy items and a link to any online readings. This is outlined in About Reserves.

Do you have any questions? Please contact the Reserves desk 207.581.1641.
Hours  |  Location  | Queries/Troubleshooting um.library.circ@maine.edu.