Cataloging: University Publications
Purpose: to give an overview and procedures for the classification of University of Maine publications for Special Collections.
---
Overview
The University collection was previously classified under a system that featured the prestamp Univ MUO.  Beginning ca. November 2004, cataloged items have been classified with a new system marked by the prestamp UPub. Retrospective conversion is not being done at this time.
Record Groups
The current classification features record groups for University departments, divisions, and offices and is subdivided to three levels. The University Record Groups document is still periodically updated and can be accessed via the Special Collections folder on the share drive/Library14.  A current copy is also kept in Original Cataloging.
Type Subdivisions
Material types further subdivide the classification. Choose the appropriate number from the following list:
Reports
Plans
History
Periodicals
Handbooks, Manuals, etc.
Directories
[undefined]
Other Publications (papers, conference proceedings, etc.)
Miscellaneous Printed Materials (i.e., loose materials in boxes)
Call Number Creation
Use the following template for call numbering:
UPub [Record Group].[Sub-group].[Sub-sub-group].[Office/Unit]-[Type]-[YYYY]-[v.]-[no.]
NOTE: for serial publications, enter Year, Vol. and No. in the Volume field of the item record instead of the call number field. Note also that some monographs will require a series number after the year in order to avoid call number duplication (see example 3, below).
Examples
1. Information Directory, Telecommunications, 1963/64, fall semester:
UPub 6.9-6 DAFS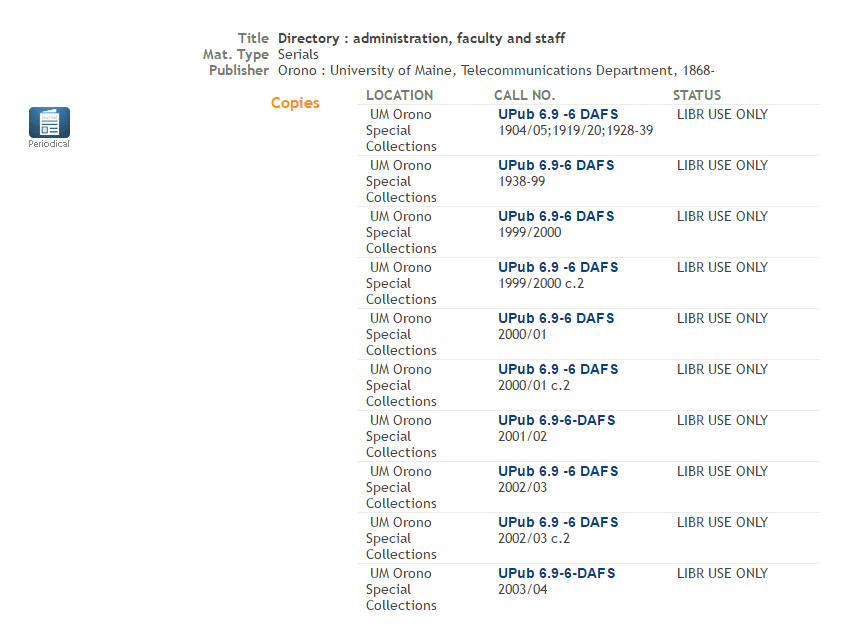 2. Centerpoint newsletter, Center for Community Inclusion and Disability Studies, v.1, n.1:
UPub 5.5-4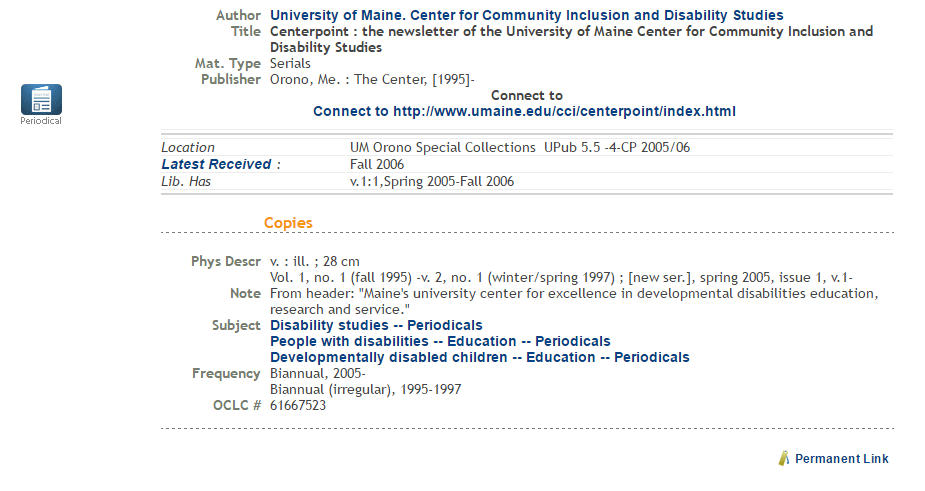 3. On my own time: the conflict between adolescent sleep needs and high school start times (College of Education & Human Development, Occasional Paper series, no. 38):
UPub 6.5.3-4 OP no.38 2001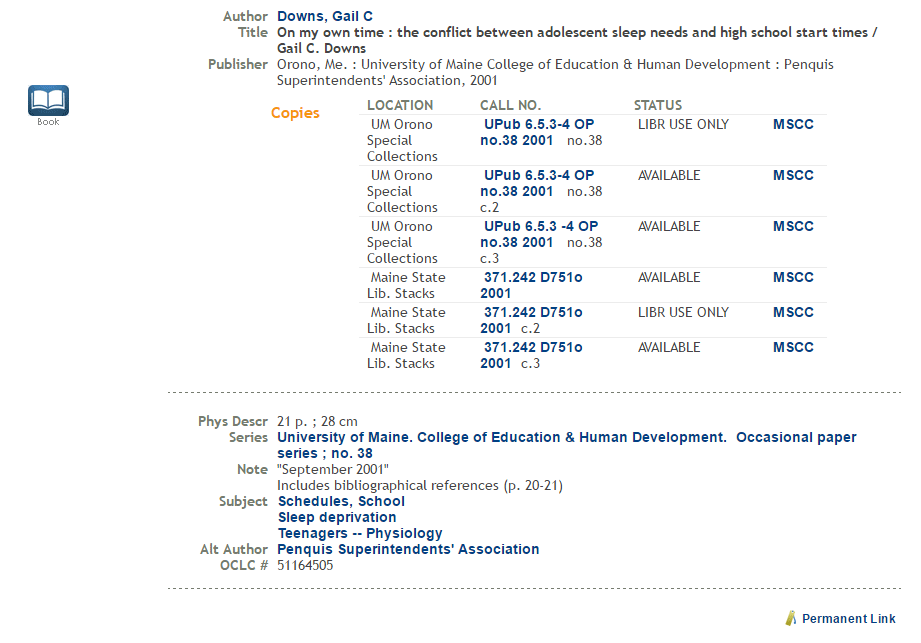 Label layout
UPub
6.13.1
-5
2004
-1-1
Multiple copies
Copy 2, etc. may circulate.
For UMaine Cooperative Extension
Use 6.8-8-[YYYY] for extension publications, plus publication # in URSUS volume field.
Example:
Safe H2Ome program, 1999, bulletin #7119
UPub
6.8
-4
CES
1999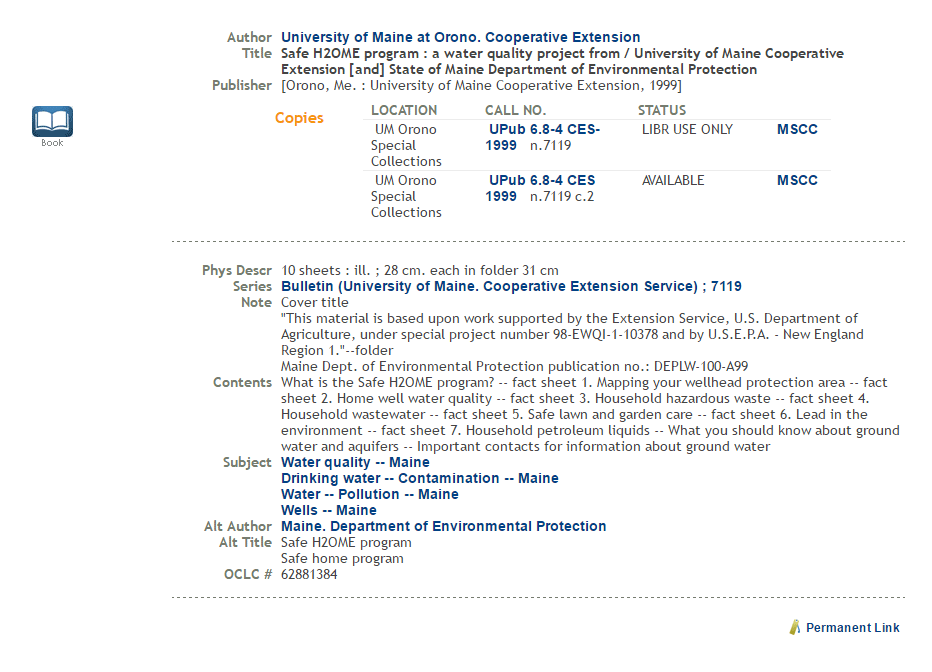 Maine Sea Grant Publications
See Maine Sea Grant Publications page for additional call numbering rules.
Return to Technical Services TOC