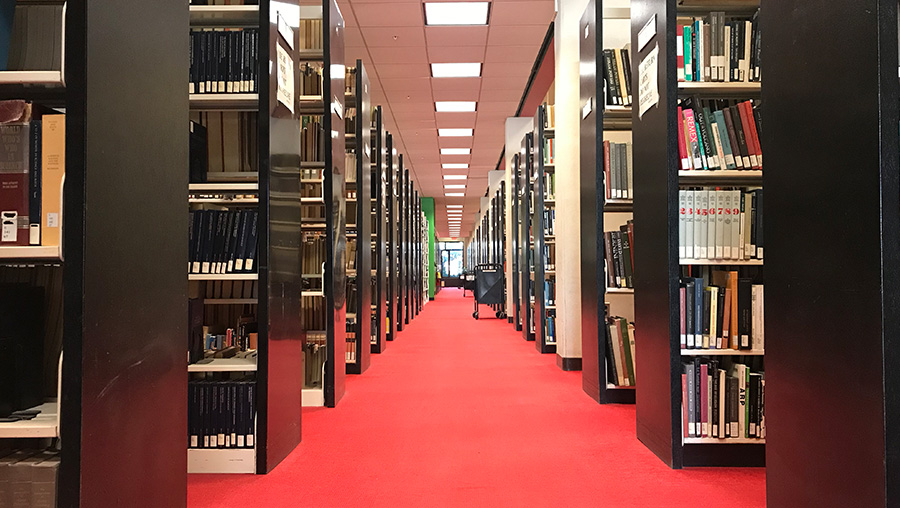 Second Floor Book Stacks
The second and third floor is where the majority of our books are shelved, and you'll find various seating and carrels throughout the book stacks.
If you take a walk through the book stacks, you'll start to get a sense of the spaces available to you. You might notice that the classification numbers on our books look different than a high school or public library. We use the Library of Congress call numbers to organize our collection. The locations of different call numbers are marked on all of our maps, but if you ever need help locating a subject or a resource, don't hesitate to ask!
Keep following the tour route through the stacks. About two-thirds of the way down, you'll turn right and head through a door into the Second Floor Center Stacks.