Welcome to UMaine!
Fogler Library is here to help
Fogler Library is an integral part of research, education, and campus life at UMaine. This page will introduce you to some of the many resources and services available to you through Fogler.
Fogler Library is the largest library in Maine, and our librarians can teach you to find, evaluate, and use information. We can help you navigate the millions of resources you have available and ensure you have access to the information you need no matter where you're studying from.
If you have any questions, ask us.
---
Research Help from Information Experts
Our Reference and Information Literacy Department is your go-to place for research support on campus. Every academic program at UMaine has a dedicated subject librarian. So no matter what courses you're taking, you have an information expert who can help you find what you need.
Through Fogler Library, you have millions of materials at your disposal. Need books? Need a journal for an assignment? Need to find articles? We can help you find the information you need for your assignments, papers, and projects.
Let us help you navigate the best practices of research so you can save time and get better results. You can work with a Reference Librarian in-person, over the phone, through live chat, on Zoom, and by email.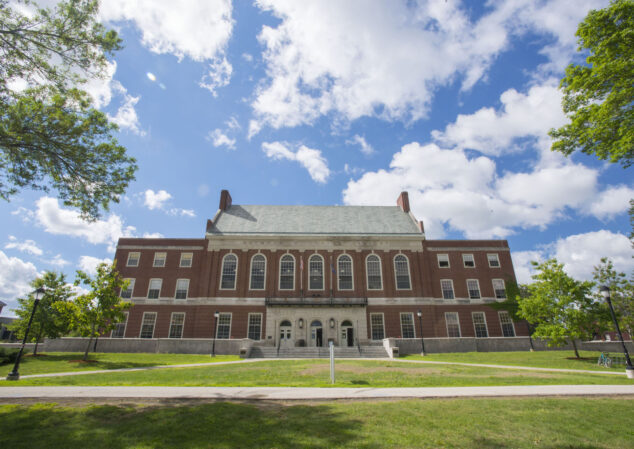 ---
Our Collections at a Glance
You have millions of print and online resources available to you directly through Fogler Library. We also have partnerships with many libraries throughout the state to give you easy access to their collections. For even more resources, our Interlibrary Loan Department can get you items from libraries around the world.
---
Guides &
Tutori
als
to Support Your Research
Our librarians publish a variety of guides to help you with your courses and research. These guides are a great starting point for assignments or projects you might have. Throughout the year, we create guides on noteworthy subjects (Hot Topics Guides), guides related to specific courses or topics (Research Guides), tutorials on locating library resources, and general support guides (like our Research 101 guide).
---
Textbooks and Technology on Reserve
Some faculty will keep selected course readings or textbooks on electronic reserve, which gives students access to course readings without having to purchase the text. Not all course readings will be available as eReserves, but those that are available can be found through our website. Electronic reserves are available 24 hours a day and can be accessed from anywhere with an internet connection.
Additionally, Fogler Library loans out a range of technology equipment including laptops, cameras, projectors, recording devices, and more. These items are available at no cost to UMaine students, faculty, and staff.
---
One of the largest buildings at UMaine, Fogler Library sits at the heart of campus overlooking the University Mall. The building consists of three floors. The first floor is great for group work and anyone who likes ambient noise. You'll also find computer clusters and printers on the first floor. The second floor has a mix of quiet seating and spaces for group work. If you want a completely quiet space, the third floor is where you want to go. 
In addition to seating throughout Fogler, we also have three group study rooms and a presentation practice room available for student use. To locate a specific space or office at the library, check out our interactive building map!
---
Frequently Asked Questions for New Students
Does the library have student jobs?
Fogler regularly hires student employees at the beginning of the fall, spring, and summer semesters. Most of our student jobs require work-study funds. Students can apply online in a few minutes through our website.
Do I need a library card?
Your MaineCard will act as your library card! This will allow you to check out books and resources from Fogler without an additional card. Your MaineCard also gives you in-person borrowing privileges at 70 libraries throughout Maine.
How do I search for books and resources?
The library's home page is your portal to finding different resources available through Fogler. You can access the library's catalog directly from there. If you need help finding resources, or figuring out what might be available, our librarians can help!
Does the library cost anything to use?
Generally, everything we loan out is completely free to UMaine students, faculty, and staff. This includes all the technology we loan, books we get from other libraries, and any online resources we subscribe to. Printing in the library costs money, but you will already have printing funds available on your account as part of your tuition.