Keep in Mind
Keep in Mind these services provided by Fogler Library to the University of Maine community.
---
The laptops are equipped with:

Wireless connection to the Internet
Microsoft Windows, MS Office, FirstClass, Web browsers.
Find additional information about media equipment.
---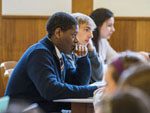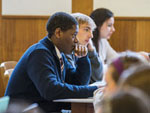 Information Instruction
Fogler Library can provide help in locating and navigating electronic and print information resources.
Librarians can provide instruction sessions for courses in the library classroom. Most session include training for URSUS, relevant databases, reference materials, and Internet resources.
Librarians can develop a web page tailored to resources for students' needs. See our Guides for Library Instruction for web page examples.
Contact your subject specialist to schedule a class and arrange for a course guide.
---

Material Delivery for Faculty and Staff
University of Maine faculty and staff may have materials owned by Fogler Library sent directly to your Orono campus office.
Books — Find the record in URSUS for an item you wish to request, click request and enter the information requested. In the box labeled "Choose a Pickup Location," select "Orono." Circulation staff will retrieve the books from the stacks, check them out to you, and send them through campus mail, usually within 24 hours.
Journal Articles — Requests for photocopies or PDFs of journal articles held by Fogler Library may be made either: by using the Document Delivery option on the Faculty Services page  or by e-mail addressed to library.ill@maine.edu
For more information, visit Interlibrary Loan.
---

Submitting Reserve Materials
Fogler Library offers services for both traditional and electronic reserves. To place course material on reserve, use the form on our reserve web page.
To ensure that reserve materials are available for your students, please follow these guidelines:
submit your request at least six weeks prior to the first class assignment,
provide first generation copies for scanning, and
provide a copy of your syllabus.
All reserve materials are available through URSUS.  Electronic reserves provide 24/7 access to your materials. This system also allows reserve list content to be password access only.
---

Online Forms
Fogler Library provides a number of online forms which faculty, staff, and students may find handy. Here's a list:
---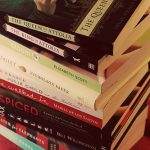 Purchase suggestions
Each year, Fogler Library purchases many books and other materials on the recommendation of faculty, librarians, and other members of the University of Maine community. Materials are paid for from library budget lines for subject areas which correspond to the University's academic units.
Find information on how to suggest titles for purchase to meet curriculum and research-related needs.
You may also contact one of our subject specialists with purchase suggestions.
---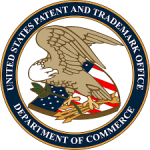 Patents and Trademarks
Fogler Library is the home of the only Patent and Trademark Resource Center (PTRC) in Maine. This service, offered in partnership with the U.S. Patent and Trademark Office, provides all the resources required to search for U.S. patents and trademarks, as well as Maine trade and service marks. For more information visit our LibGuide, call the PTRC representative at 207-581-1681.
---
Spatial data and geographic information systems (GIS)
A versatile spatial data and geographic information systems (GIS) work station is available for your research. Located on the first floor of the Fogler Library, it can be used to create maps color-coded to correspond to spatial distribution of your chosen data. Maps from the Library's collections, or that you provide, can be copied by Library staff or raster-scanned on a color digitizer in the Media Resource Center/Learning Materials Center. A large-format color plotter provides quality output up to 3 to 5 Feet wide and of any practical length. Assistance is available for locating socioeconomic data in all formats. GIS software available at the Library's GeoScan work station:
ArcView
ArcGIS
MapInfo Selection of geographic databases available: Delorme Topo USA
DeLorme 3-D Topo Quads
---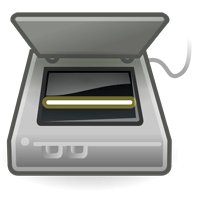 Scanning Services
Fogler Library provides a variety of scanning services for patrons. These include, document scanning, journal article retrieval scanning, slide, and photo scanning.   Contact Circulation for more information.
---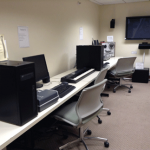 Self-Service Scanning
The Media Lab has two Epson Perfection 3590 Photo Scanners with ABBY Fine Reader 6.0 Sprint, (OCR) for scanning various formats of text and images, including photos and other images, books and journal articles. Scans can be saved in various formats from .tif to .pdf files. The scanners are available for public use anytime during regular library hours. No appointments necessary and assistance is always available. For more information, contact Larry Corbett (Voice: 207-581-1683 E-mail: lcorbett@maine.edu).
---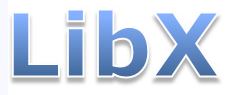 LibX: Fogler Library Toolbar
LibX Fogler Library Toolbar is a web browser extension that provides direct access to Fogler Library's resources. It features:
Toolbar & right-click context menu
Support for off-campus access via EZProxy
Quick full text access to journal articles
Support for embedded cues at sites like Amazon, Google, & New York Times Book Reviews
Support for xISBN
Visit Fogler's LibX Toolbar page for more information and installation instructions.
---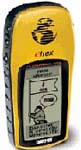 GPS Units Available
The GIS and Maps Office in Fogler is happy to announce that four hand held GPS units are now available for checkout at circulation. These units will teach the user the basics of tracking routes, creating waypoints, creating routes which then may be followed, and a range of other functions. Units can be used in the field for learning about GPS, planning a trip, basic geocaching, and other outdoor activities. Units may be checked out for one week. For more information on the units please contact the GIS and Maps office at 207-581-1681.
---
Library Group Study Rooms
Tutor Program and Writing Center group study rooms are now available to UMaine students only. Groups of 3-8 have access to an LED display, white board, and four small tables that can be configured into one large table. Computer/LED display connectivity kits (containing an HDMI cable, adapters, and remote control) are available for loan. Go to the Circulation Desk for room reservations and connectivity kits.
---

DigitalCommons@UMaine Tutorial
Fogler Library offers an online guide to DigitalCommons@UMaine, complete with video and step-by-step tutorials for creating an account and self-archiving in , our Institutional Repository. For more information please feel free to contact your library liaison.
---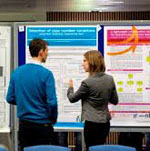 Conference Posters and Presentations
Reference Services at Fogler Library has created a guide with useful information for preparing posters, presentations, or papers for upcoming conferences, which may be particularly helpful to students participating in the UMaine Graduate and Undergraduate Student Research Symposium.