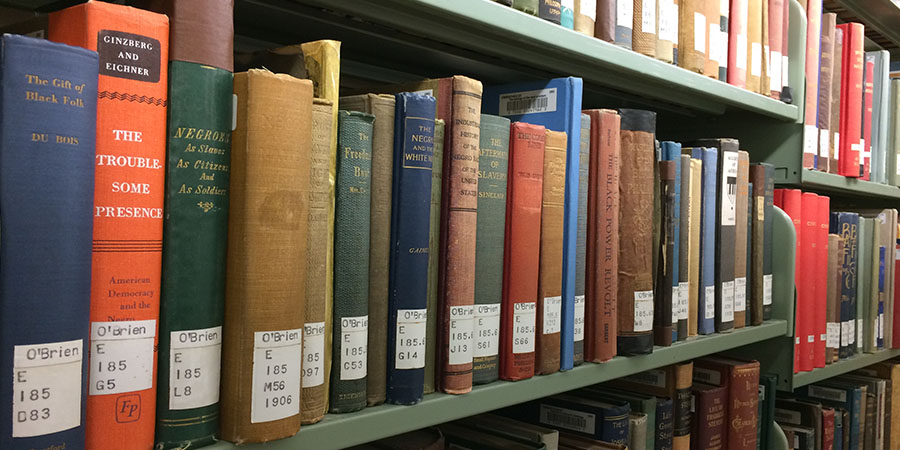 We have many Maine-related resources in addition to those that visitors can browse in the Reading Room. Many items can be quickly retrieved, including university publications and photographs, state documents, children's books, magazines and journals, theses, and pamphlets.
Our manuscript collections often include documents, news clippings, and photographs that allow for in-depth exploration of a research topic. While the majority of this type of material is stored off-site and requires a week's notice to access, several collections are stored in the main building.
The library's collection of graduate student theses goes all the way back to 1876. The earliest theses were submitted in handwriting, and many included photographs as illustrations, carefully pasted into each copy by the author.
Our Maine state government documents are a great resource for looking at changes over time in state programs, laws, policies, and statistics.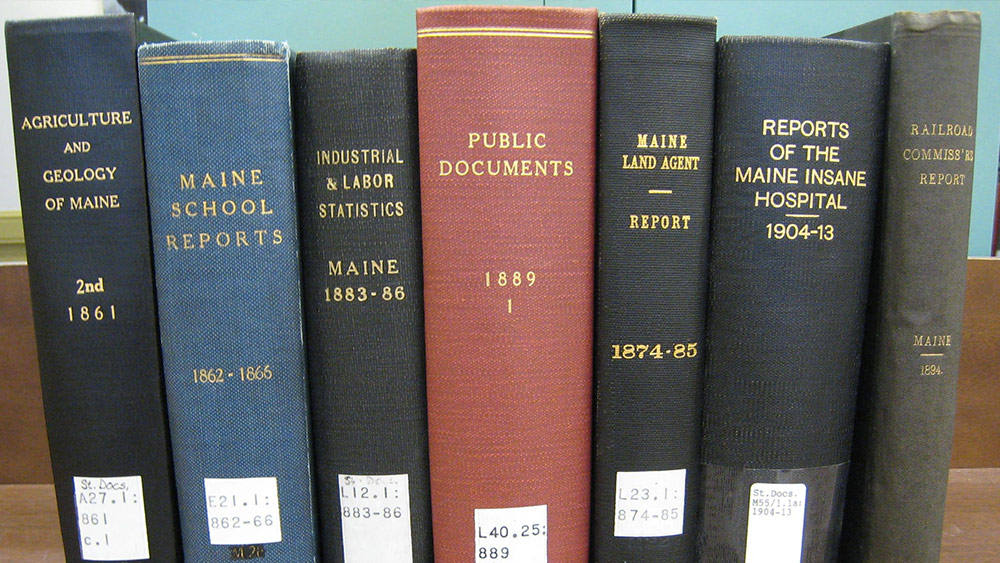 A large collection of university photographs is available from our closed stacks.
As we can see from this photograph of the Jones Room in 1965, the balcony was originally open as a walkway. This area has been enclosed for safety and is now a staff-only area in Special Collections.
Many photographs like these have been scanned and added to DigitalCommons@UMaine. Follow this link to explore our more university images in this digital collection.