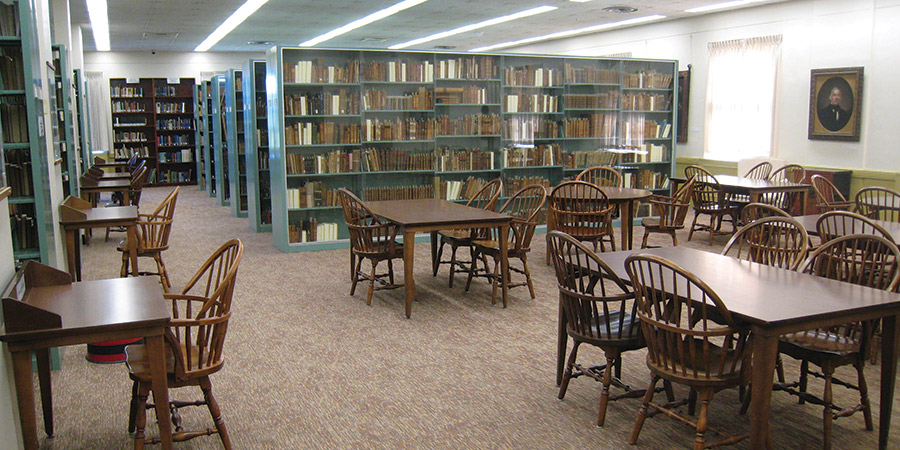 The oldest and rarest items in the library are kept within the Special Collections Department. Within our reading room, researchers would find many of our maps, rare books, and artifacts related to the state's history.
We also collect current publications related to the state of Maine and literary titles by Maine authors. Researchers can browse and access our largest collection of books in the reading room.
The paintings in this room are by Jeremiah Pearson Hardy, an artist who spent his childhood in Hampden, Maine. He studied briefly in Boston and New York, then returned to work primarily as a portrait artist in the Bangor area from the 1830s to the 1870s.
This 1842 portrait of Clarinda Brettun Stickland is one of the Hardy paintings on display in Special Collections. Several other paintings by Hardy hang in Bangor Public Library, while others are held by museums at Colby College, Bowdoin College, the Boston Museum of Fine Arts, and the Peabody Museum at Harvard University.