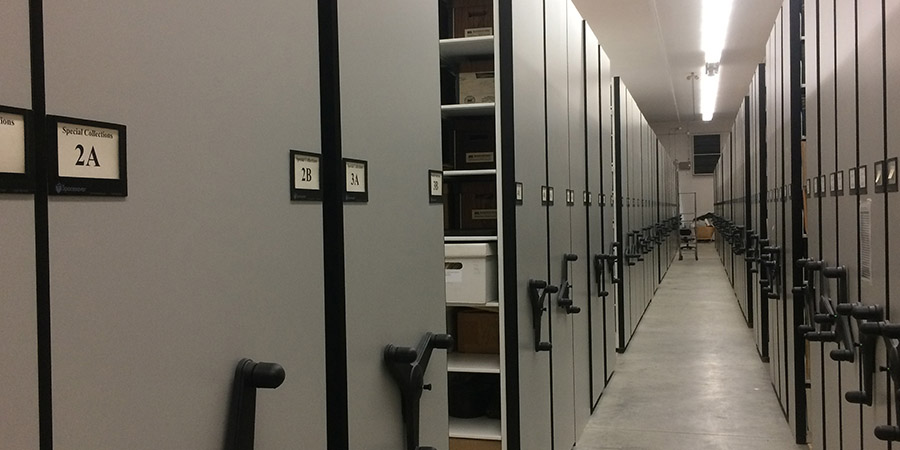 As collections continued to grow through the 1980s and 1990s, the library identified several advantages to building a new, separate storage facility with climate control. Most of the construction of Fogler Library's Annex was completed in 1995, and approximately half of the space in the new building was dedicated to housing Special Collections and University Archives.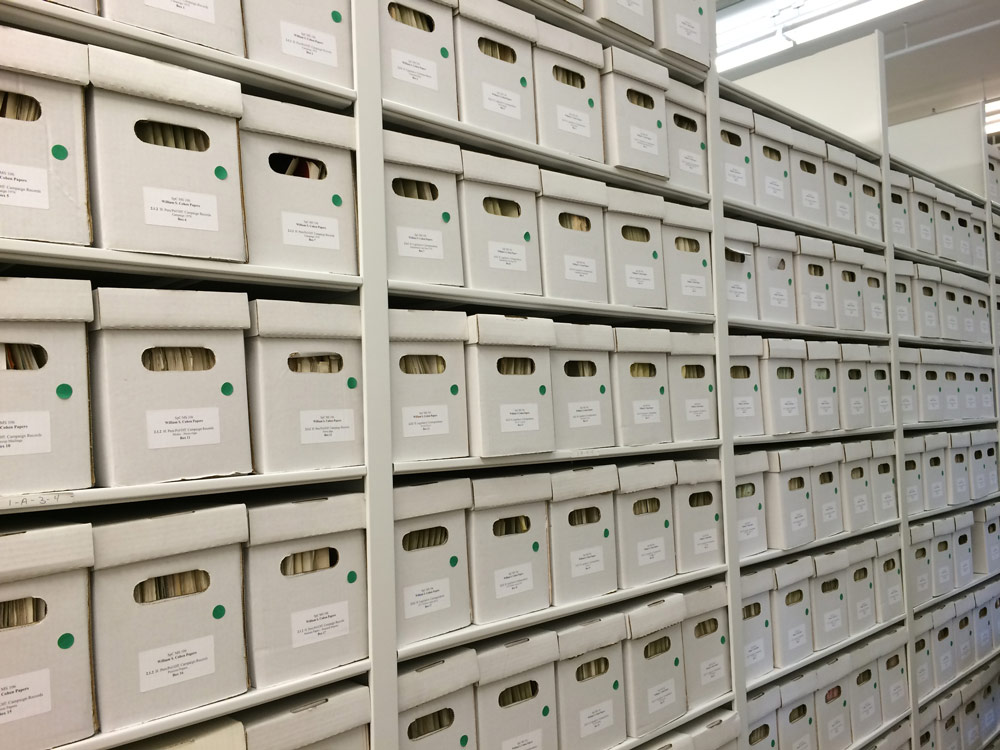 Other library departments store material in the other half of the building, including the largest collection of United States Government Documents north of Boston. Some of the library's early books and periodicals are stored in the Annex as well.
Special Collections has more than 1,700 cataloged collections available for research. These range in size from just a document or two to more than 1,500 boxes of material.
While this building is closed to the public, Fogler Library staff members work behind-the-scenes to preserve, organize, and help make these materials accessible.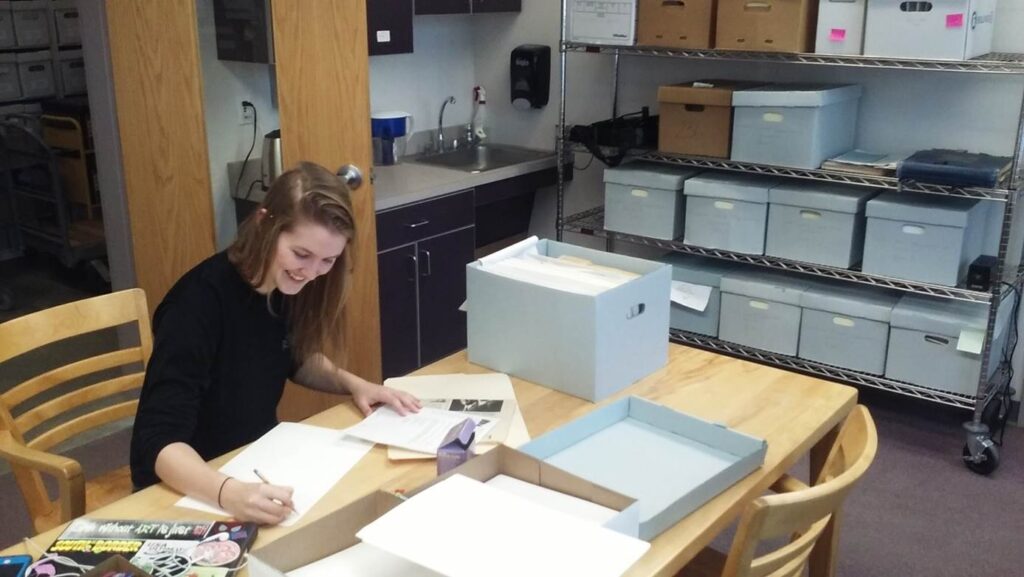 Information about our manuscript collections and university records is entered into cataloging software known as ArchivesSpace. There are several options for searching to discover relevant material within these collections.