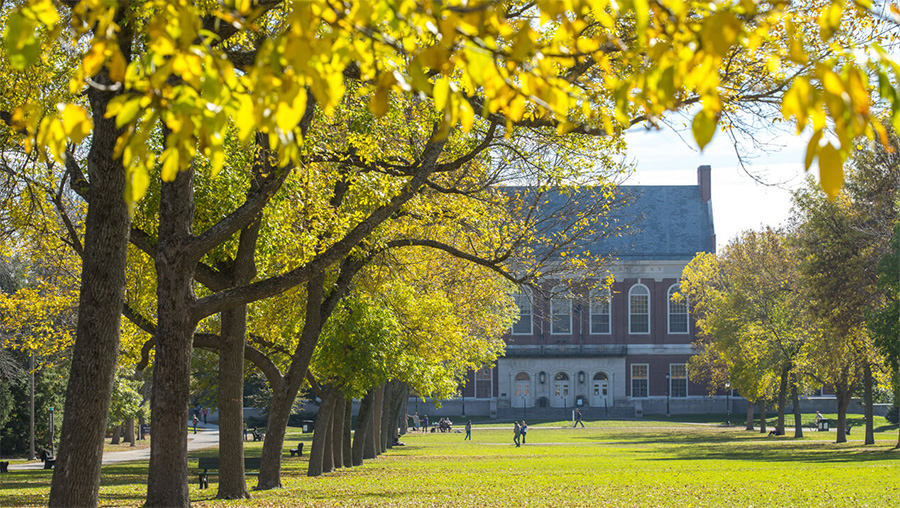 Fogler Library Self-Guided Tour
Welcome to Fogler Library! We're excited to have you here, and we look forward to being an essential part of your experience at UMaine.
Fogler Library is the largest library in Maine, and our librarians can teach you to find, evaluate, and use information. We can help you navigate the millions of resources you have available and ensure you have access to the information you need no matter where you're studying from.
This tour will help you explore the spaces, services, and resources available to you through Fogler Library. As you get started, there are a few items to keep in mind:
The first floor currently has one-way traffic in certain areas
Face coverings are required at all times, except in the Oakes Room if you're eating or drinking
Food and drink can be enjoyed in the Oakes Room only
Your MaineCard will act as your library card, and you'll need it to get into the library.
If you have questions, never hesitate to ask a staff member. We're here to help!
To get started, head to stop #1 in the Information Commons!