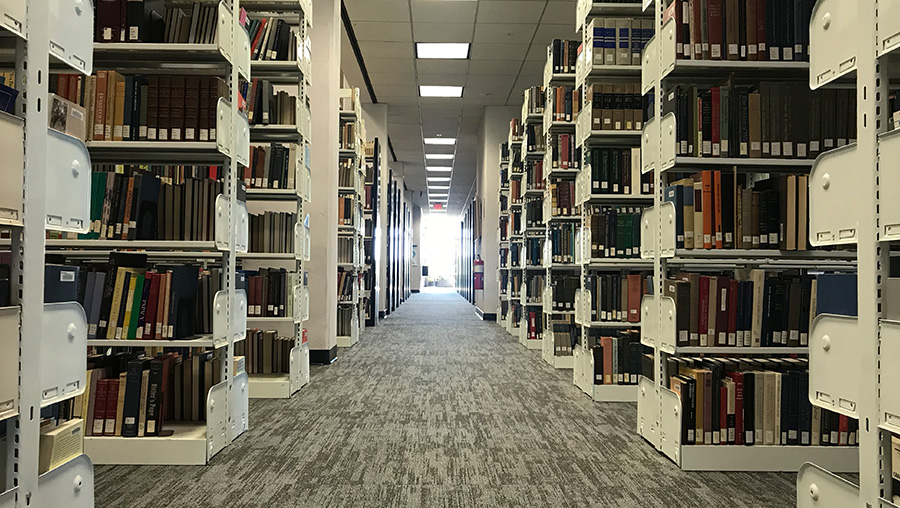 Third Floor Book Stacks
Welcome to the third floor! This is our one quiet floor where we ask patrons to maintain a quiet space free from talking, phone calls, and music. There's a variety of seating throughout the third floor, including two-level carrels where you can sit and look out over the top of the book stacks.
Once again, the best way to get a sense of the space is to take a walk through the stacks. We have one more stop to your right at Special Collections, but we encourage you to explore the third floor as much as you'd like.