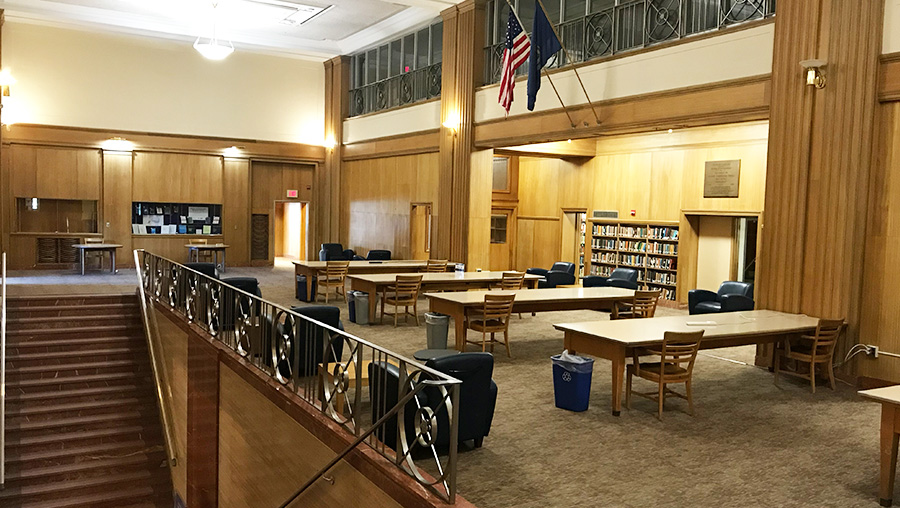 The Jones Room
The Jones Room at Fogler Library was once the central location for students to check out books. The room also held enormous card catalogs before the library moved to an online catalog in the late 1980s.
In this room, you'll also find the Presentation Practice Room. The space allows you to practice, refine, rehearse timing and slide transitions, and record oral and multimedia presentations for classes and seminars, conferences, teaching preparation, and events.
The large staircase in the center of the room leads back down to the north lobby and Oakes Room. For now, we'll continue exploring the second floor by visiting the Presidents Room.