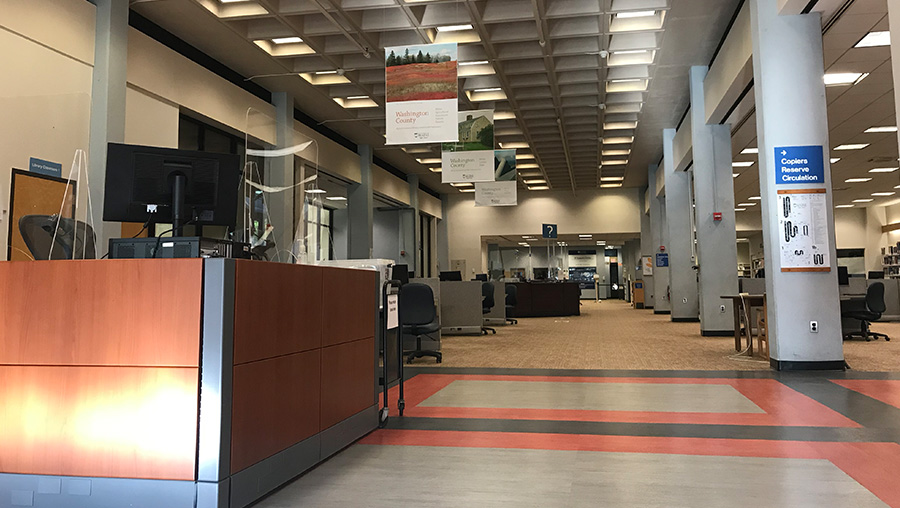 The Information Commons
The Information Commons is the main computer cluster at Fogler Library. In the back of the room, you can find the IT Support Center, as well as printers where you can use your printing funds. Printing is available anytime the library is open.
You should also see a large desk in the center of the room beneath a question mark. This is our Research & Instruction Department Help Desk. Later, you'll learn about how that department can help you with any research questions you have.
From here, turn to your right and go into the Reserve Reading Room.