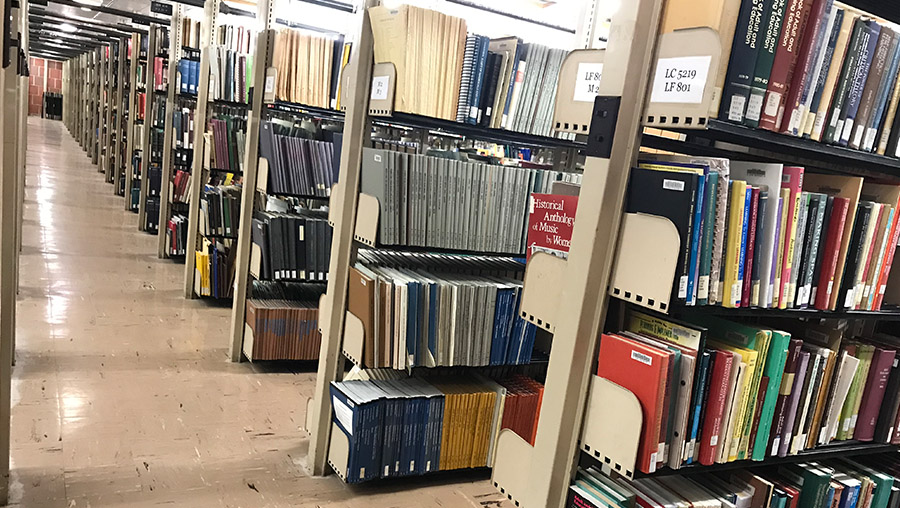 Second Floor Center Stacks
The book stacks on the second floor weave through the center of the library. In the Center Stacks, you'll find call numbers KL-NA, as well as some individual seating tucked along the walls.
It may seem difficult to find this area, but the Center Stacks have multiple doors on all four walls. You can find your way into (or out of) the Center Stacks from many locations on the second floor. There's also an elevator in the center of the room.
From here, follow the route to your left and through the doorway into Learning Materials Collection.